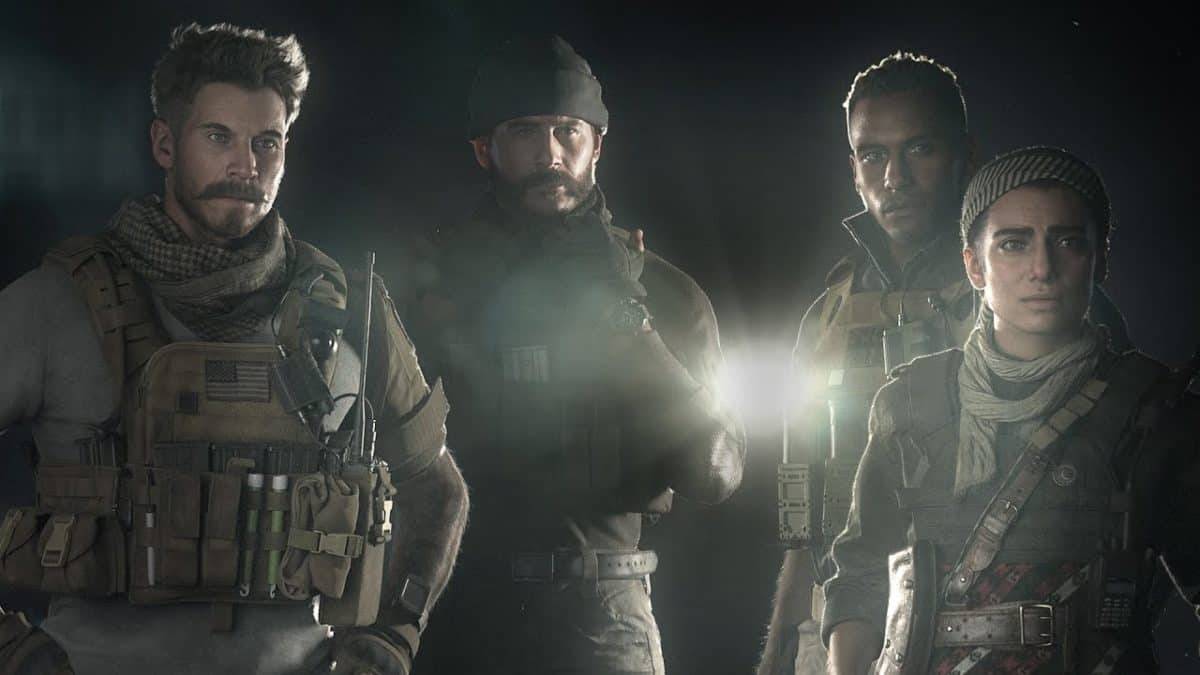 Last Updated:
The new Call of Duty for 2022, Modern Warfare 2, is now on everyone's radar following the teaser video two weeks ago. Aside from the fact the latest edition is a sequel to the 2019 MW, featuring Task Force 141, not much else is known. Of course, there are already several rumors and leaks surrounding the new title but nothing concrete. Call of Duty leaker TheGhostOfHope believes we are going to be treated to a Call of Duty event in some form or another, potentially showcasing some gameplay.
With Summer Games Fest happening in early June, it is thought we could see some single-player footage beforehand. Unconfirmed rumors suggest that CoD fans may be treated to a more in-depth walkthrough during Summer Games fest, with some possible multiplayer footage following sometime in August.
Previous Call of Duty release dates
| Call of Duty Title | Release Date |
| --- | --- |
| Call of Duty: Vanguard | 5 November 2021 |
| Call of Duty: Black Ops Cold War | 13 November 2020 |
| Call of Duty: Warzone | 10 March 2020 |
| Call of Duty: Modern Warfare (2019) | 25 October 2019 |
| Call of Duty: Black Ops 4 | 12 October 2018 |
| Call of Duty: WWII | 3 November 2017 |
| Call of Duty: Infinite Warfare | 4 November 2016 |
| Call of Duty: Black Ops III | 5 November 2015 |
| Call of Duty: Advanced Warfare | 4 November 2014 |
| Call of Duty: Ghosts | 5 November 2013 |
| Call of Duty: Black Ops II | 12 November 2012 |
| Call of Duty: Modern Warfare 3 | 8 November 2011 |
| Call of Duty: Black Ops | 9 November 2010 |
| Call of Duty: Modern Warfare 2 | 10 November 2009 |
Ignoring Warzone and the odd October release, November always looks like a good bet.
MW2 release date prediction
There is nothing official yet, however, Call of Duty tends to release its games at the end of October/ start of November. Even the initial release date for Modern Warfare 2 (2009) was on the 10th of November. It is a common time of year for the mega-franchise to release its latest edition, and we expect much of the same for November 2022.
The prequel to MW2 (Modern Warfare 2019) was released on the 25th of October, 2019, however, Vanguard and WW2 were both released in November.
There is already a lot of hype and anticipation behind Modern Warfare 2 and that is largely down to the prequel's relative success. The engine, gameplay, graphics, and sound of the Modern Warfare 2019 game were highly regarded among players and a return to the characters and campaign we all know and love could be a stellar move. Modern Warfare 2 has the potential to be the highest-selling game in the Call of Duty franchise and with the rumors suggesting Warzone 2 is also going to be released, this could be the biggest launch of the year.