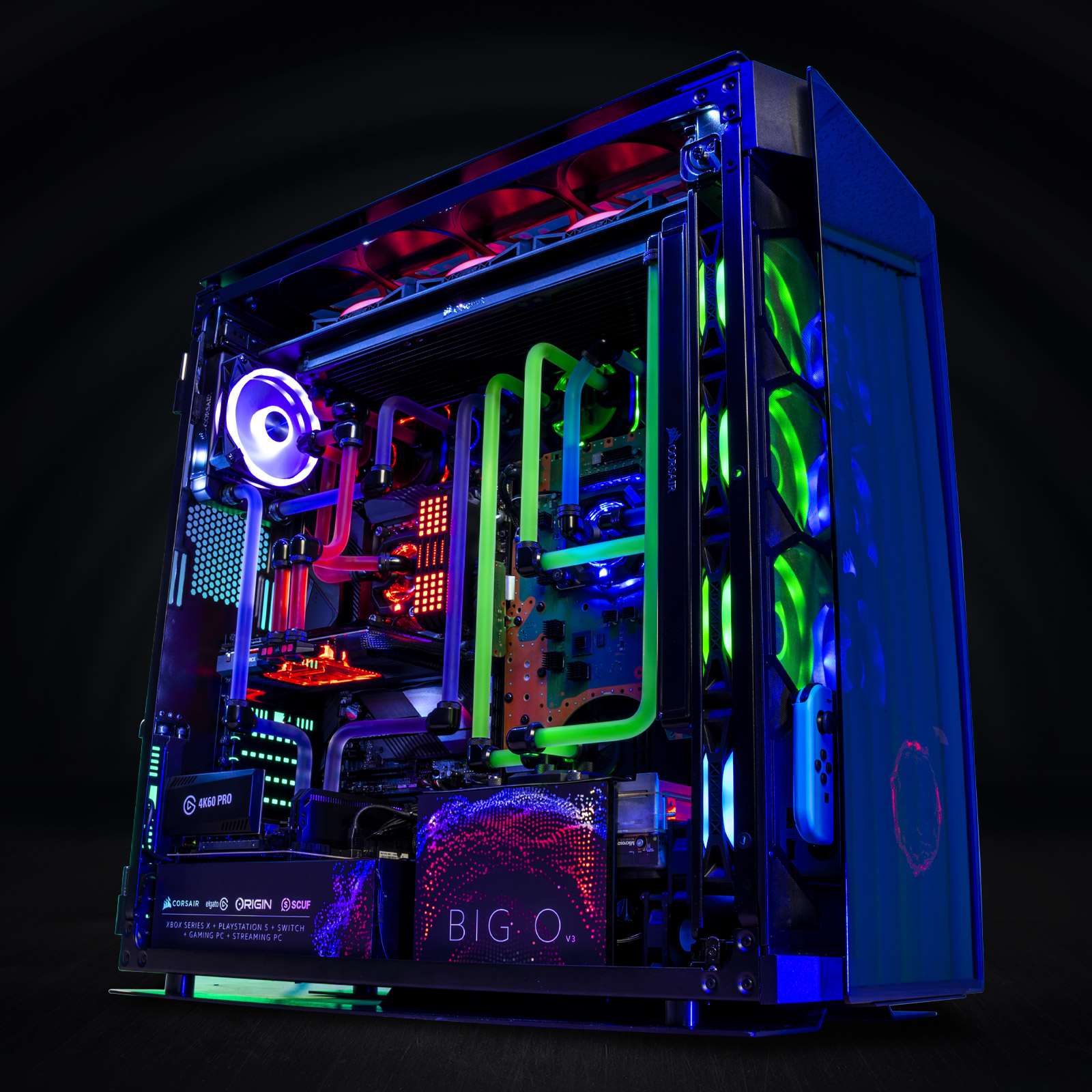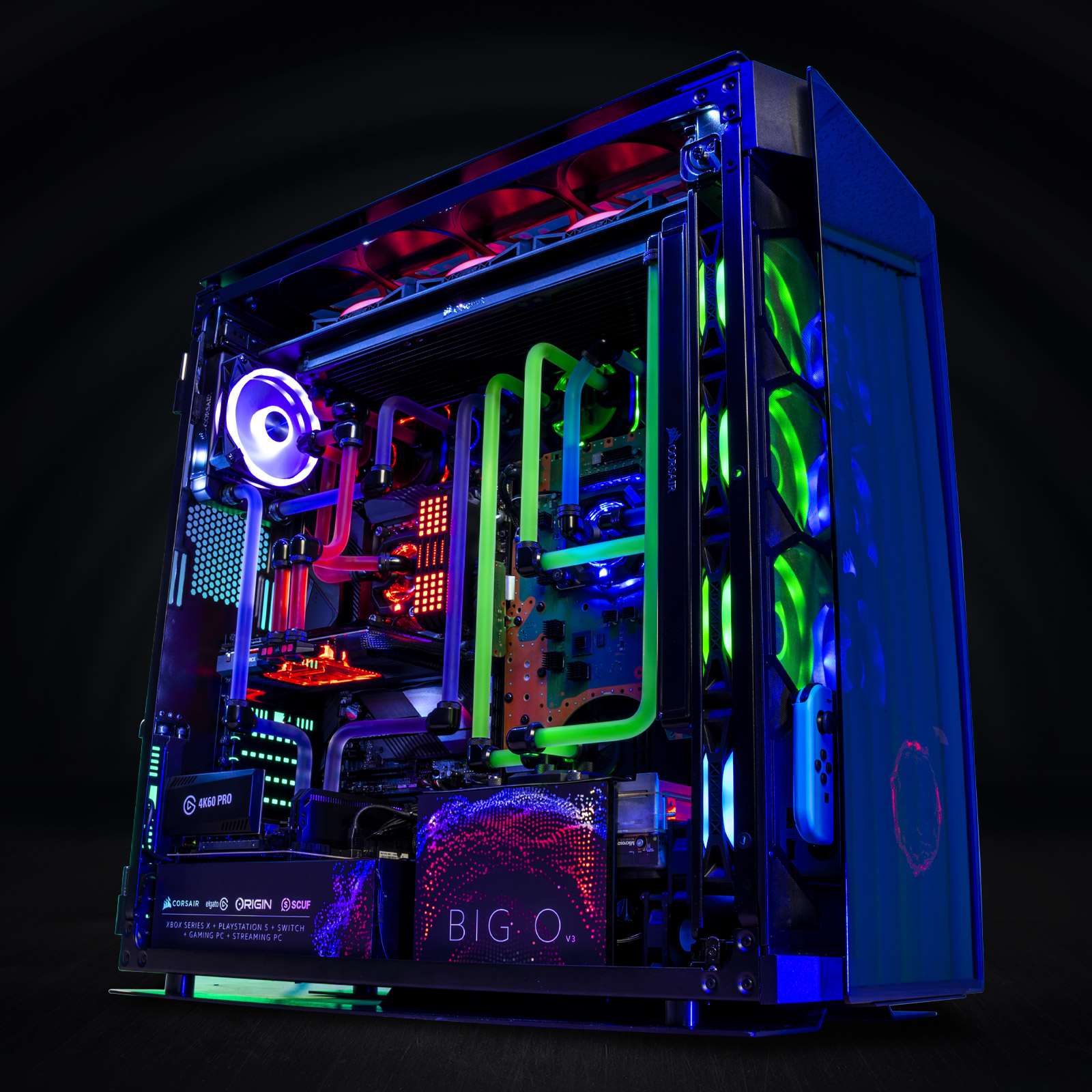 July 7, 2022 | By Anthony
ORIGIN PC has brought back the Big O. The Big O v3 brings everything you'd expect from a gaming goliath in 2022. We've built something spectacular and wanted to share it with everybody.
The Big O is a one-of-one system that is not for sale. Instead, we built it to convey ORIGIN PC's dedication to providing the ultimate customization and gaming experience possible.
First off, let's talk about the PC itself. We've built it with an NVIDIA GeForce RTX 3090 GPU and an AMD Ryzen 5950X to power through any modern title. It also has some neat accessories, including an Elgato 4K60 Pro for streaming and CORSAIR iCUE integration to create a beautiful lighting scheme. We built it to capture every golden moment and have organized a series of HDMI switches and splitters for several individual inputs. Individual inputs for what though? This is where the Big O gets awesome.
We put everything we have into the Big O. It's a supreme and unforgettable gaming machine. Included in it, we have the following:
Liquid Cooled Playstation 5
Liquid Cooled X-Box Series X
Nintendo Switch OLED
Liquid Cooled Full Mini ITX Streaming PC
On top of modern consoles, the Big O also includes a second PC dedicated to streaming. You're able to access titles for all major consoles and PC in one central hub.
This system is every gamer's dream and are happy we had the opportunity to share it with you all.
We've even teamed up with Unbox Therapy and NVIDIA to host a giveaway for everybody. The winner gets a Playstation 5 as well as an ORIGIN PC GENESIS Desktop. You can learn more about it and the Big O v3 here: Big O v3