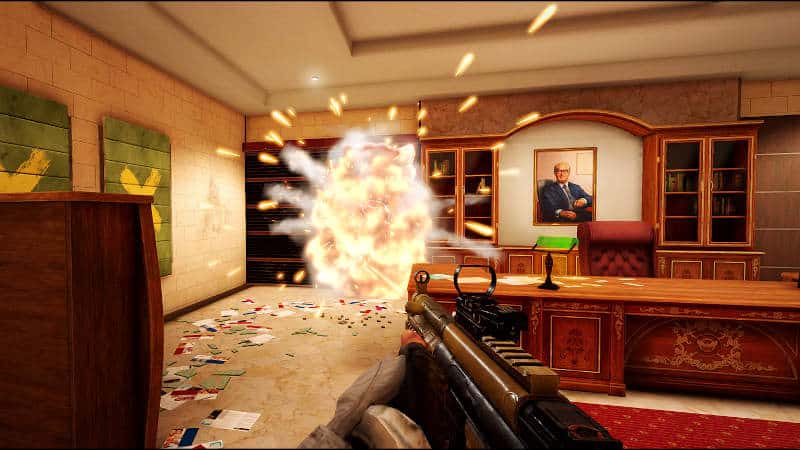 Last Updated:
Ubisoft, the developers behind the Tom Clancy IP of games, announced the all-new Rainbow Six mobile. The game takes a whole new spin on the Rainbow Six Siege experience, grating players a whole new format to experience the game on.
The studio behind Rainbow SIx SIge, Montreal, has a brand new team working on the mobile adaptation of Rainbow Six Siege. The core of the game remains the same, with five versus five PvP experience being the core gameplay experience with attacked and defender teams.
Moreso, we got an idea of who and what maps are coming to the game. So far, the announcement trailer only shows the classic bank map in the works. Meanwhile, we got to see a few operators, featuring Thermite, Hibana, and Sledge, with the defender showing off Castle, Rook, and Jaegar. However, we know there will be more. However, don''t expect the full arsenal of Siege Operators, as there will be announcements about the full siege line-up at a later date.
On top of this Ubisoft has announced that the casual fun game mode, Secure Area is making an appearance, as is the competitive Bomb mode. As it stands, the game is still in pre-alpha and is going to be worked on throughout 2022. The devs are still working out the details, including unique mobile progressions systems that differ from the base game and all of its various editions, since the mobile game is going to be an entirely different experience and starting point for the game. One of those ideas is the one-off try them out and unblock them later, which allows you to unlock operators passively.
For those interested in experiencing Siege on the go, then you can sign up and get the chance to playtest the game on mobile as Ubisoft prepares Alpha and Beta invites to test the game. You can sign up for testing here, and read the full news post-interview on Ubisoft's website.