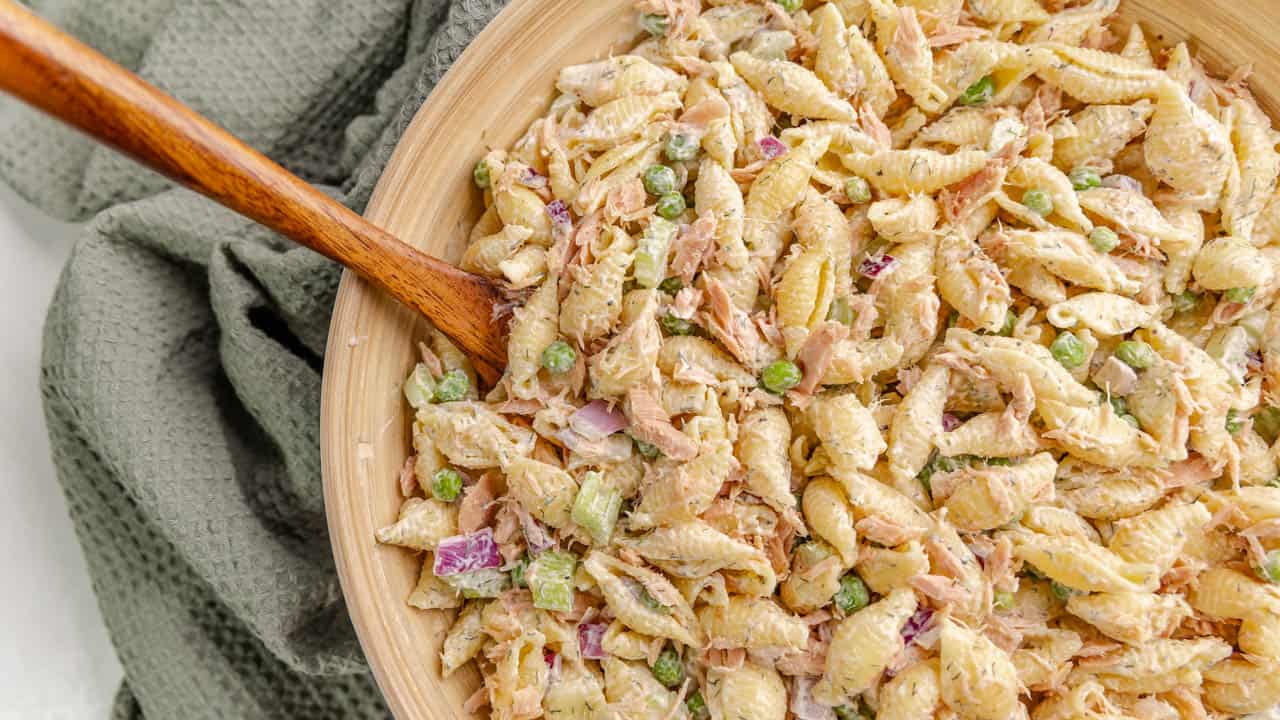 Tuna pasta salad: indulge in the delightful medley of crisp vegetables, flaky tuna, and tender pasta, all bound together by a creamy, tangy dressing.
Imagine a plate loaded with juicy, colorful vegetables, rich tuna, and soft pasta, all fused with a creamy dressing that is tangy and just sweet enough to balance the flavors. That's what tuna pasta salad offers. It's a dish that caters to all ages and can be enjoyed at any time, be it lunch, dinner, or as an in-between snack. This culinary delight, vibrant with contrasting textures and complementary flavors, is easy to prepare and sure to wow even the most discerning palate.
Frequently Asked Questions
Can I use canned tuna in water instead of oil?
Absolutely! Both variations work well. Tuna in water provides a lighter taste, while oil-packed tuna can add richness to the dish.
Can I make this dish vegetarian?
Yes, you can substitute the tuna with a plant-based protein like chickpeas for a vegetarian version.
Can I prepare this dish ahead of time?
Yes, the flavors actually develop more if the salad is left to sit in the refrigerator overnight.
Substitutions
For those allergic to seafood, cooked chicken breast makes an excellent substitute for the tuna.
To reduce sodium content without sacrificing flavor, use low-sodium canned tuna and cut back on the added salt. You can then enhance flavors with additional herbs, spices, or a squeeze of fresh lemon juice.
Serving Suggestions
Tuna pasta salad serves as a versatile dish. Accompany it with warm, toasted garlic bread and a fresh green salad for dinner. For a casual picnic or potluck, pair it with some fresh fruit for a well-rounded meal.