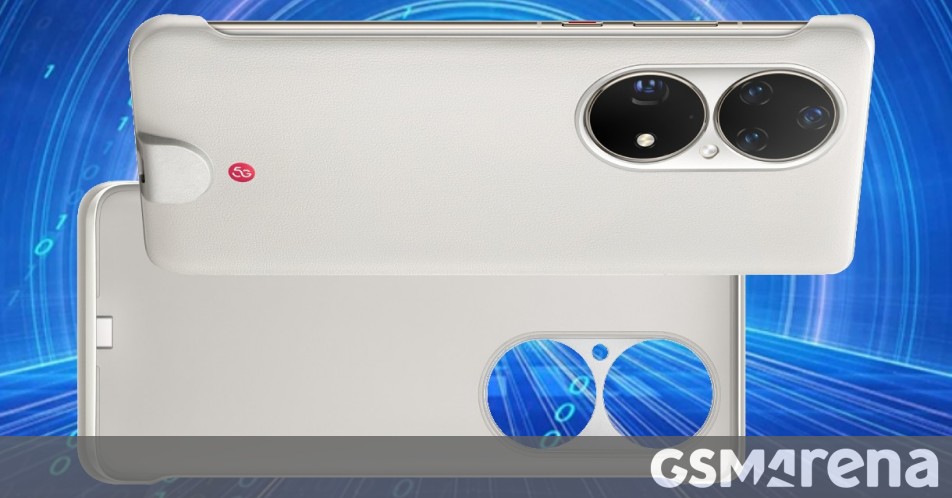 International politics have cut Huawei off from suppliers of 5G tech, which has forced the company to release its flagships as 4G-only devices. A workaround has been discovered – a case with a built-in 5G modem can add next-gen connectivity to the phones. Of course, the case is not made by Huawei itself, it is manufactured by Soyealink.
Right now only the Huawei P50 Pro is supported. However, if this solution proves popular enough, the company will likely create cases for other Huawei phones. The case will be available soon at a price of CNY 800 ($120/€115/₹9,200).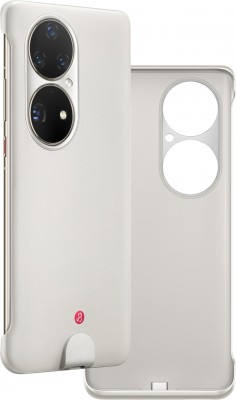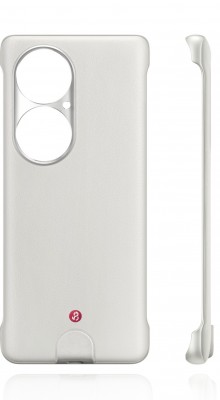 5G case for the Huawei P50 Pro (made by Soyealink)
How does this work? The case has an eSIM to go with the 5G modem (sub-6GHz, NSA+SA) and a basic dual-core 1.35GHz CPU to run things. However, everything (including the eSIM setup) is controlled from the phone. There is even a signal strength indicator that appears on the status bar, so it all feels like it's the phone itself that is connected to 5G seamlessly.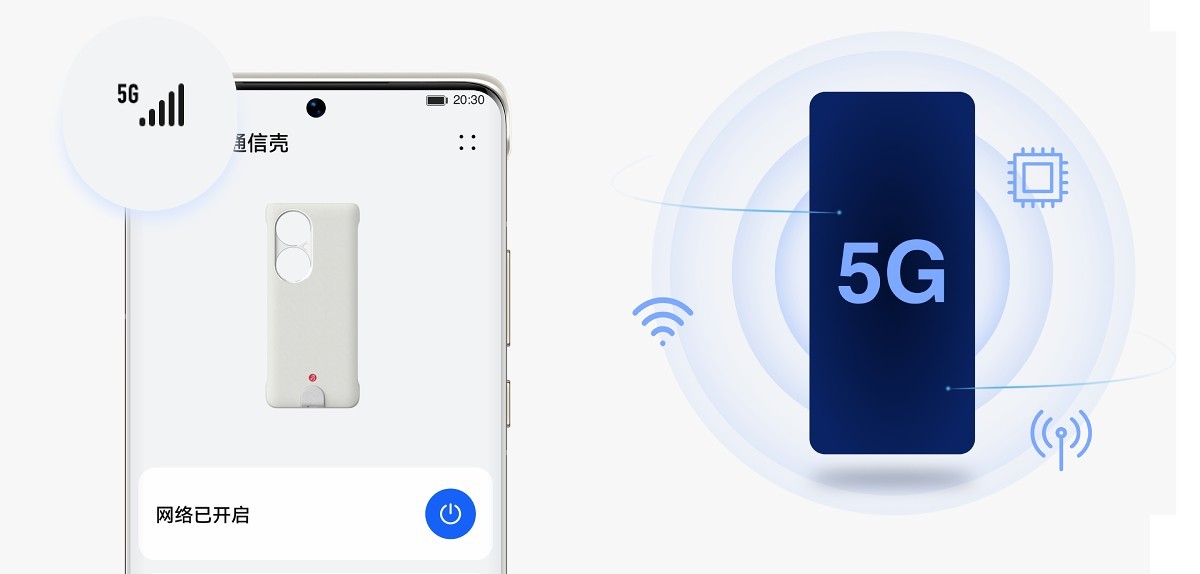 The case measures around 3.2mm thick and weighs 52g. The exterior is made out of polyurethane with a leather-like texture. Right now there is only one color, a light gray.
The case communicates with (and is powered by) the phone over USB. The case's own USB-C port can be used for charging – including SuperCharge support – and data transfer (USB 2.0 speeds).

You can have a closer look at the 5G case at the official Soyealink site. It's not clear if this will be available abroad, even though the Huawei P50 Pro is available in Europe.
The case's modem supports the following 5G bands:
SA:N1, N3, N41, N77 / 78, N79, N28.
NSA:B3 + N41, B3 + N78, B3 + N79, B1 + N78, B39 + N4, B41 + N79, B39 + N79, B5 + N78, B8 + N78.