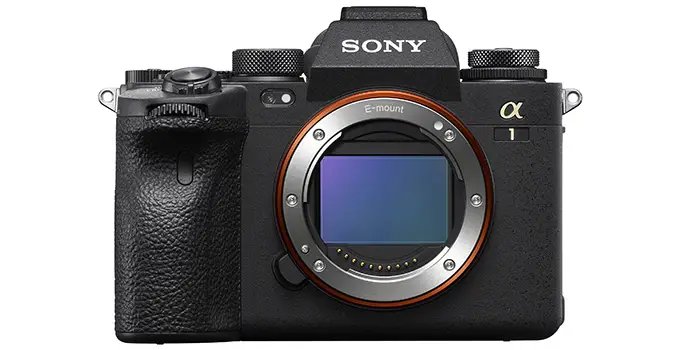 Sony has released a new firmware update that brings 10-bit 4:2:2 Color Depth to 8K a1 Full Frame Mirrorless Camera. The update, known as vs 1.3, also brings lossless Raw image capture for shooting stills, as well.
"Combined with the Alpha 1's 8.6K oversampling for extraordinary 8K resolution, the new addition of 4:2:2 10-bit recording lets filmmakers and content creators realize their creative vision with incredible realism and color," said the company press release.
Before version 1.3, the a1 shot its 8K video in 10-bit 4:2:0, so the update brings deeper color resolution to the oversampled 8K image, giving filmmakers and color artists the ability to more accurately customize the vibrancy and color grading of their recordings.
The update also enables photographers to choose three separate file sizes for shooting lossless Raw image files. The options for file sizes are S, M, and L (small, medium, or large) and are accomplished by adjusting the number of available pixels from the 50MP Full-Frame Exmor RS BSI CMOS Sensor, without compromising the uncompressed Raw image data for that file size.
The Large file size is saved as completely uncompressed data coming from the entire full-frame sensor.
The update also enables photographers to shoot JPG image files concurrently with the Raw image data, so that they have a file to deliver immediately while retaining the Raw files for photo processing later.
Sony also announced a firmware update for the Sony a7S III, which provides Sony's alpha 7S III full-frame mirrorless camera the ability to save proxy files while recording using remote computer connect, as well as improvements to Eye AF (autofocus) performance.
Sony doesn't spell out just what improvements have been made to EyeAF to increase performance, but it's likely it has to do with acquiring the subject and locking onto the eyes. Lately, many camera manufacturers have also expanded EyeAF to recognize animals and birds, so the improvements could make the A7S III do a better job with non-human subjects.
The updates are available from Sony's Support website below:
Sony a1 v1.3: Windows, Mac
Sony a7S III v2.1: Windows, Mac
[source: Sony]
Order Links: