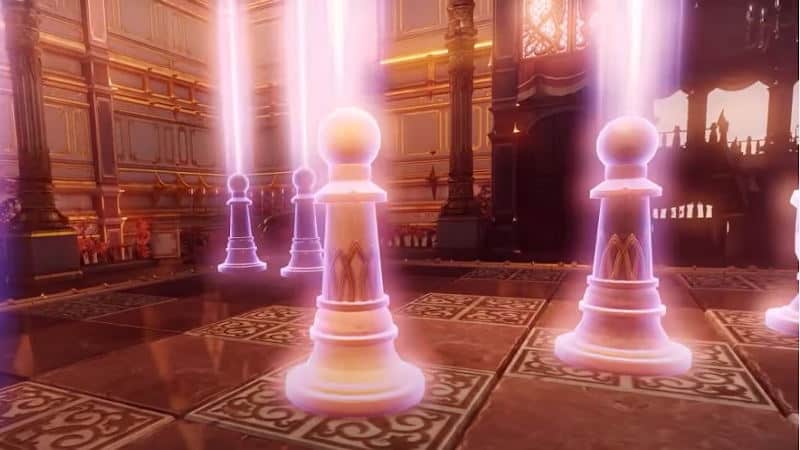 Last Updated:
It's international memes day, or as the layman calls it, April's Fools Day. The fishing lines are out, and people are biting left right and centre and their muscle memory makes them forget that today is not just a normal; day. However, something that is too good to be true is the new Lost Ark VR trailer that was uploaded by Smilegate RPG over on the Korean Lost Ark YouTube account.
In the Lost Ark VR Trailer, players can see a gamer don a VR headset and load into Lost Ark. It shows the opening character creation, on the boat to the tutorial island. Then, it features another player walking around in a Mokoko outfit. We also got to see other features of honing gear, using the ability stone cutter, rapporting an NPC and more. Oh, and one of the coolest bits, we got to see a VR take on the castle siege that takes place during the Luterra Castle siege, along with the storyline involving the Gunlancer in North Vern. Oh, and we got to see some Abyss Dungeon gameplay too, which looks utterly chaotic from a VR headset.
While watching it, you think, this is too much production value to be an April's Fools joke, but alas, the Lost Ark VR trailer is. It's not the first time Smilegate RPG has done a great production value for an, with the 2021 video being a 2.5D fighting game. Unlike the VR one, a 2.5D LA fighting game could actually work incredibly well. For those, interested, we have linked out to that April Fools trailer.
With how good these two April Fools trailers have been, we do wonder how good the 2023 LA AFD trailer will be?