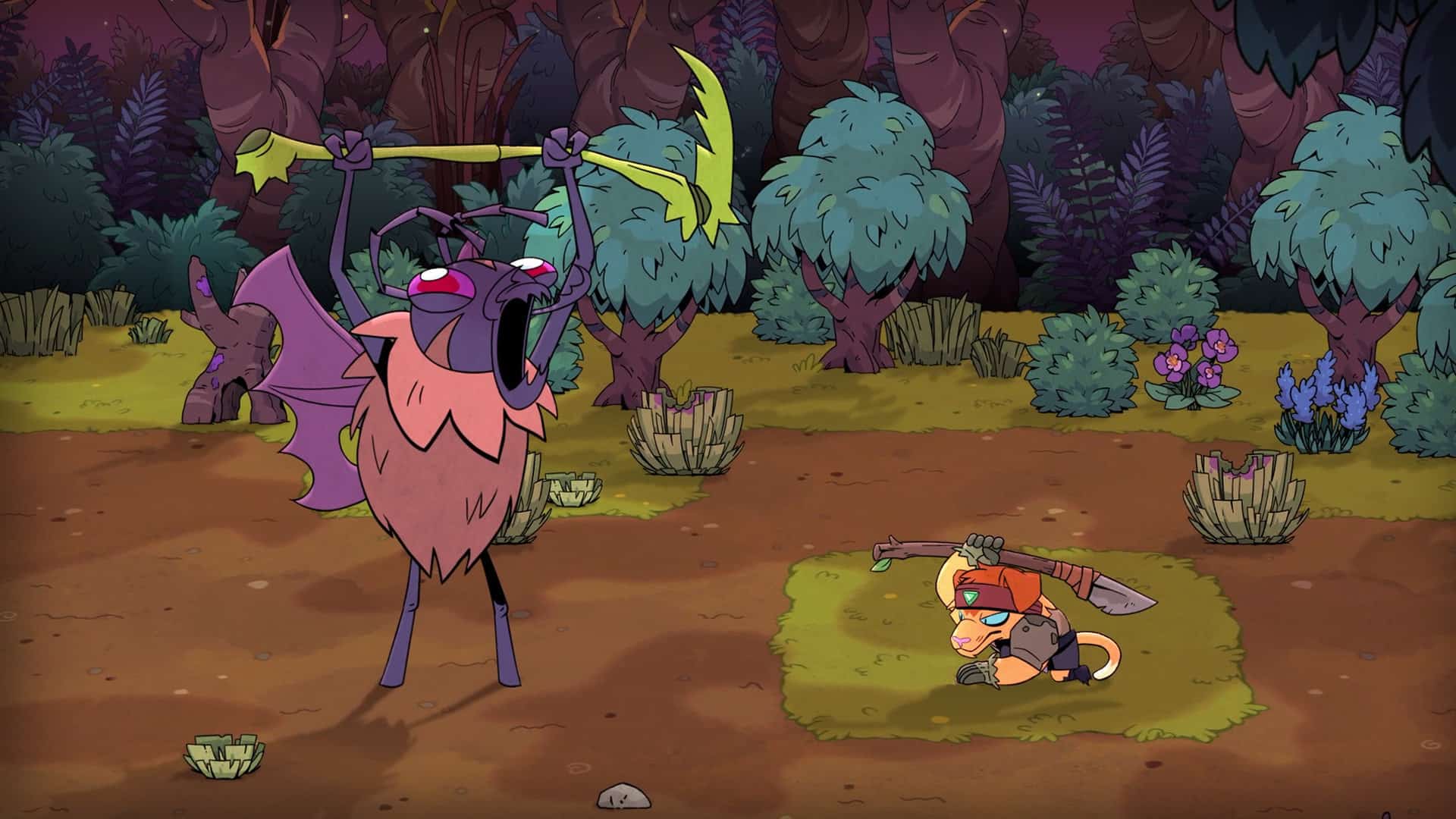 Last Updated:

Today, the PC Gaming Show 2022 unearthed our first look at Rotwood – the new project from Klei Interactive, the developer behind Don't Starve, Mark of the Ninja, Oxygen Not Included, and Griftlands.
In a brand new trailer premiered today, we caught a glimpse of Rotwood's unique flavor of hack-and-slash dungeon crawling across colorful swamp-like lands. You'll play as what appears to be a diverse cast of sassy critters, wielding spells and melee attacks to down various equally cartoon-esque corrupted beasts, and gather up remains to piece together a safe haven for you and up to three friends.
The Don't Starve roots are clear, bleeding into the art style, although refined and sharper, likely thanks to the development skills and tricks amassed by Klei since the survival title launched way back in 2013. The gameplay falls somewhere between a brawler and an indie rogue-like such as the upcoming Cult of the Lamb. There's lots of over-the-top bashing and smashing of oversized onions, bugs, and sentient trees from what was shared in the trailer .
Check it out below.
Rotwood – Cartoon-style Hack-n-Slash Dungeon Crawler
"Hack and slash your way through the Rotwood in this rogue-like dungeon crawler developed by Klei Entertainment. Explore and fight through a labyrinthian maze of dense forest and vicious vegetation with up to 3 of your friends. Forge your path through ever-increasing challenges and rewards to bring the spoils of your adventure back and craft new weapons and armor or fortify your safe haven."
Rotwood launches on PC in early access in 202? (intentional question mark here as shown off in the trailer). So, likely not this year, with 2023 a solid release window estimate. You can wishlist Rotwood over Steam right now and view several screenshots. Klei Interactive has promised more features and details in future announcements and updates.