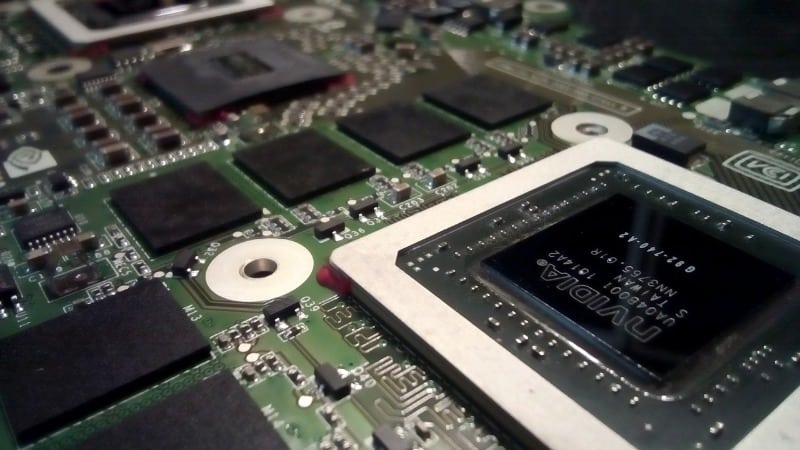 Last Updated:

According to a breaking report from WCCFTech, TSMC is due to become the dedicated GPU supplier for Nvidia. This is not especially groundbreaking, but it could mean that TSMC increases its ever-growing market share in the chip foundry business. With existing contracts from mobile phone manufacturers, Apple, AMD, and more. The firm recently reported that demand was slowing for PC parts, although their factories are ramping up production for the bevy of releases that are due to come in Q3, such as Nvidia's latest generation of graphics cards, Lovelace, in addition to AMD's offering, RDNA3.
The Ampere problem: Nvidia & Samsung's fraught relationship
Nvidia recently partnered up with Samsung to deliver many of its Ampere graphics cards, which include the RTX 3080. However, according to WCCTech, relations between Nvidia and Samsung soured after issues with reported yields with their chips, which may have been a factor in Nvidia's decision to move their next-generation chips over to TSMC's N5 node, which we've explained away here.
Additionally, Business Korea claims that Nvidia's Hopper data center GPU is also moving away from the Samsung process, and onto TSMC. They cite yield issues with RTX 2000 and 3000 chips, which could have been a part of the issue with releases as recent as the RTX 3090 Ti, which was subject to numerous delays.
TSMC's industry-leading advantage nets them $7 billion
TSMC is now one of the hottest properties on the market, with every company wanting to book in foundry time. To adjust to this now accelerated cycle of chips and releases, Nvidia has reportedly bid $7 billion to secure the manufacturing capacity from the company. This is an enormous number, but when working with a foundry that has a reputation as stellar as TSMC, you really need to believe that this investment is going to be worth it for Team Green.
TSMC's N4 and N5 modules are going to be in some of the latest cutting-edge technology this year, and with so many companies lobbying for their own slice of the pie, it's going to be incredibly interesting to see what happens when chips developed on N3 hit the market, as we suggest that Apple may be among the first customers that we see using the advanced node.
Samsung's dies were adequate for the RTX 3000 series in terms of performance, but with Lovelace GPU rumors swirling around that suggest that we could see ballooning TDPs, is the performance really going to be worth the huge increase in power draw? We're just going to have to wait and see when it comes to the performance-per-watt power of the systems themselves when they are presumably released later this year.
Monopoly is never a good thing, the issue the industry has with its reliance on TSMC is sure to come to a head soon, but it takes years to get a chip foundry to be as consistent as TSMC, so we might be waiting for a good long while for a viable contender to their silicon throne.