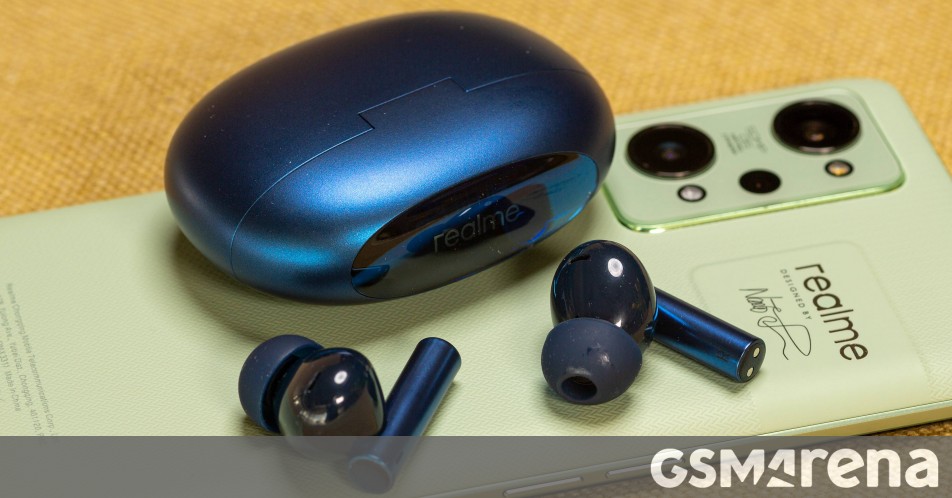 Introduction
Last year's Realme Buds Air 2 impressed us with their good sound quality, active noise cancelation and affordable pricing. Realme spent some time refining their package and came up with the Buds Air 3. These new wireless earbuds bring Realme's most powerful noise cancellation yet, a slight redesign with shorter steams and wireless charging for €60.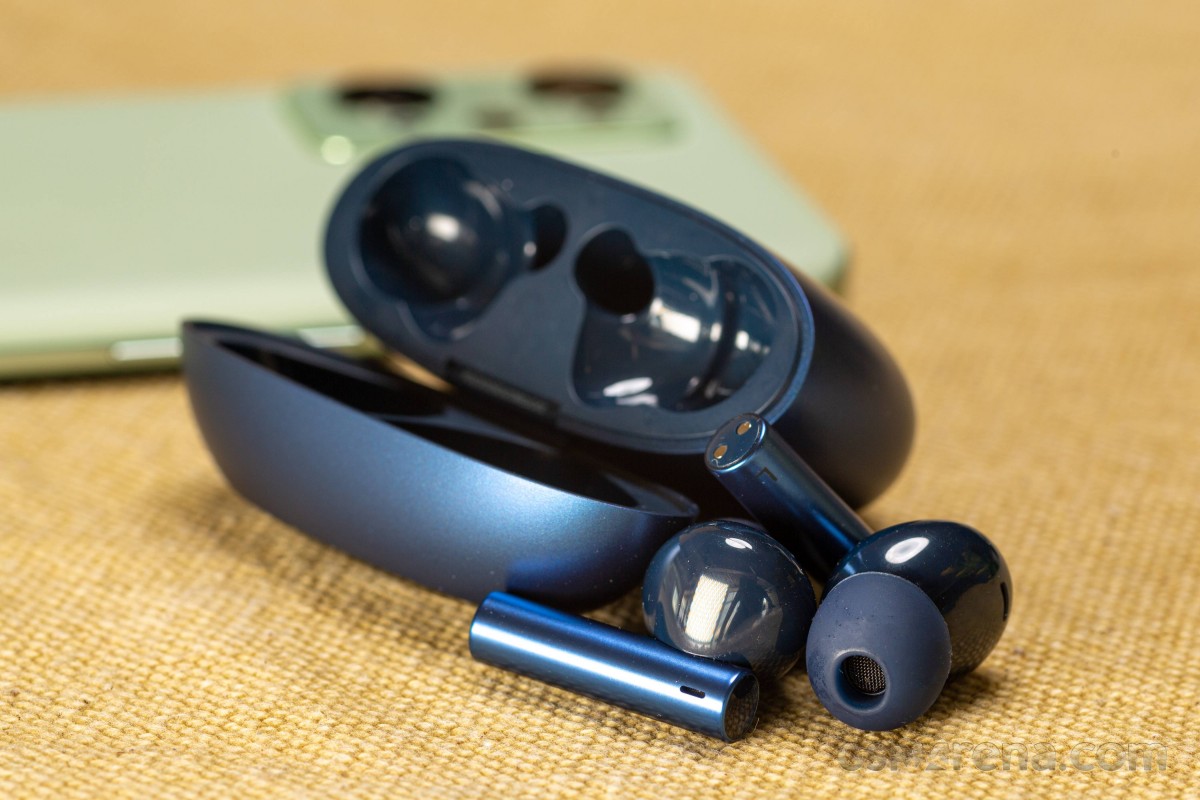 So are Buds Air 3 a better buy than last year's model and how do they stack up against competitors in the same price point? Let's find out.
Design
Buds Air 3 bring a familiar design to their predecessor but with a few changes. The most obvious one is the shorter stems which help make the Buds Air 3 lighter and helps with the great fit in my ears. These offer the same in-ear fit as most competitors with interchangeable silicone tips.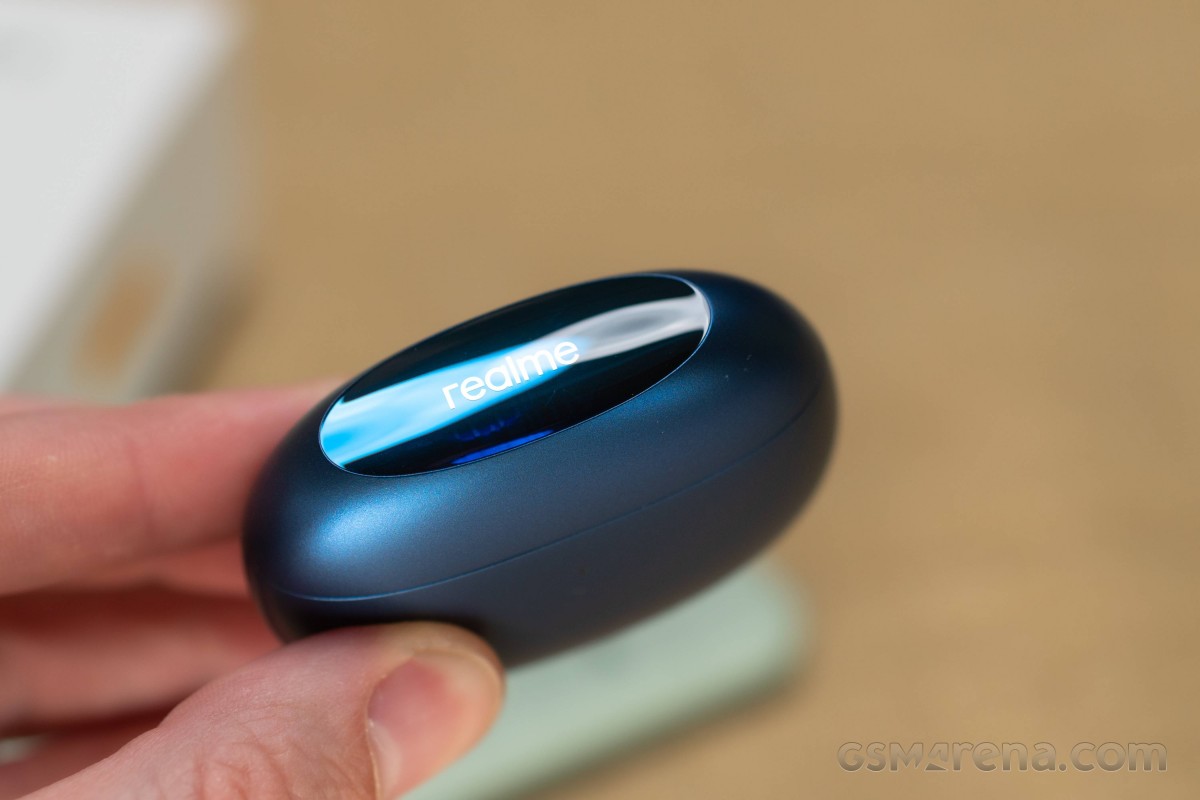 The Realme logo has moved from the middle of the case to the top of the lid and sits behind a transparent plastic window which makes for a unique look. We have the Starry Blue colorway for review though Realme is also offering a more classic Galaxy White option as well. The buds feature an all-plastic design with glossy bits on the in-ear part and a matte finish on the stems and case. They do a well enough job of keeping fingerprint smudges off and are also easy to grip.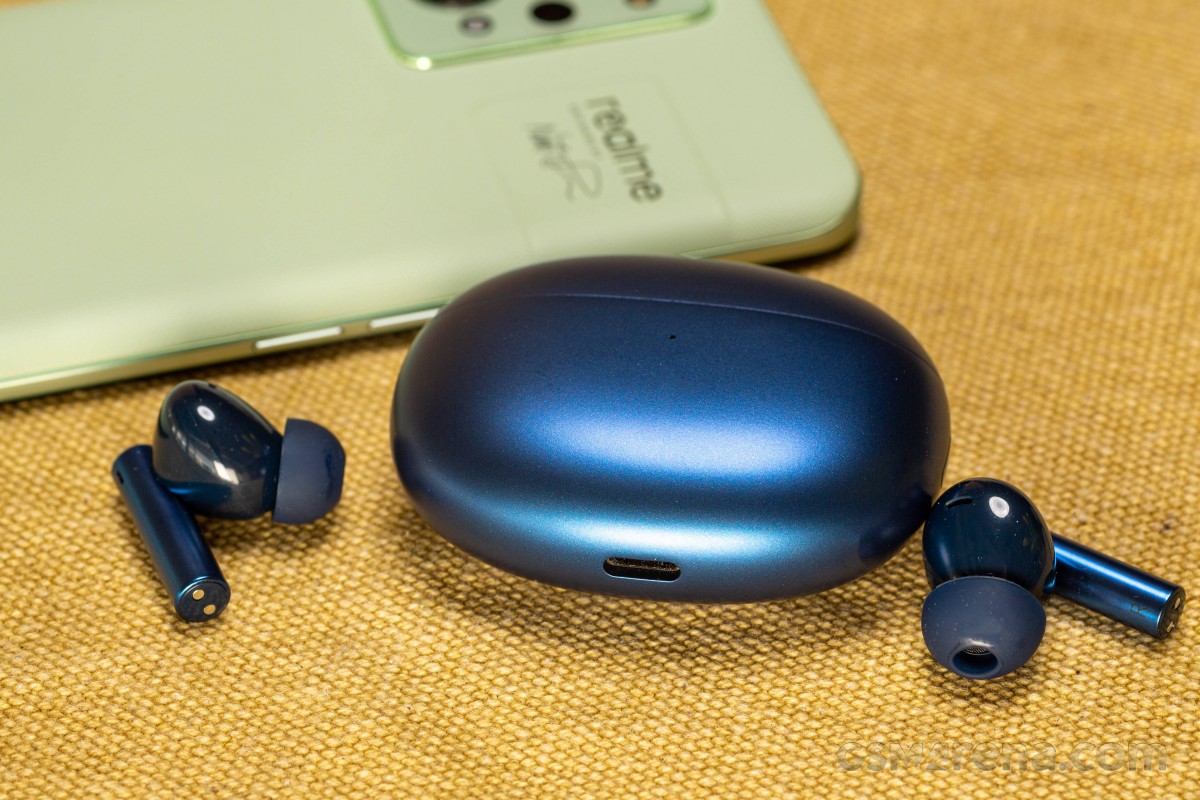 The case holds the buds upright via magnets and the lid is made solid and closes with a secure snap – no cracks or squeaking here. The earbuds bring IPX5 water resistance while the case does not boast the same rating.
Features
Realme Buds Air 3 come with a rich feature set for their asking price. You get adjustable ANC, multi-point pairing, wireless charging, a low latency gaming mode and customizable sound profiles. They pair over Bluetooth 5.2 and support the SBC and AAC audio codecs. Some phones also get the added benefit of Dolby Atmos with profiles for movie watching, music listening and gaming as well as a smart mode that automatically selects the optimal conditions based on your environment.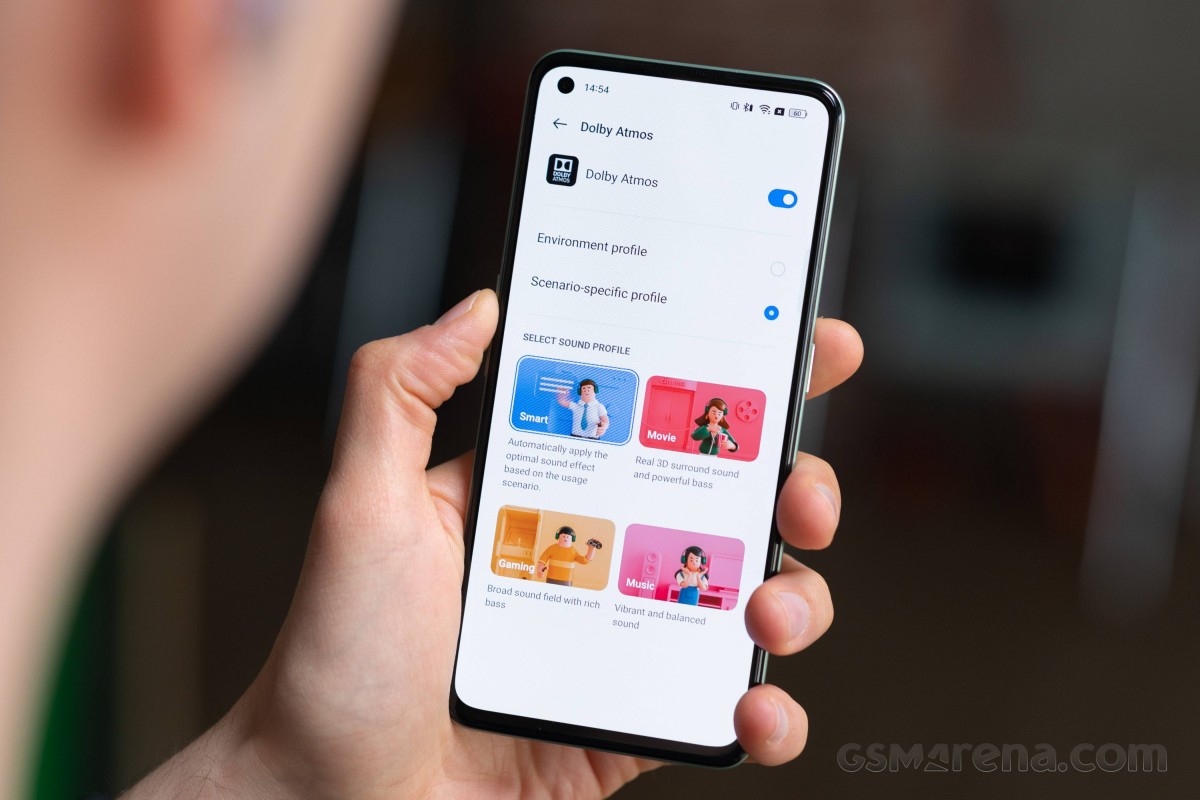 Each earbud boasts dual microphones which help block out a claimed 42dB of noise around you. ANC works quite well here and is certainly able to block out some static noises in the lower frequency range. It also does a good job in windy conditions which was not the case on competitors like Xiaomi's Buds 3T Pro. You can toggle between transparency mode which lets in more noise so you are better aware of your surrounding or completely turn off these features and use the earphones as normal.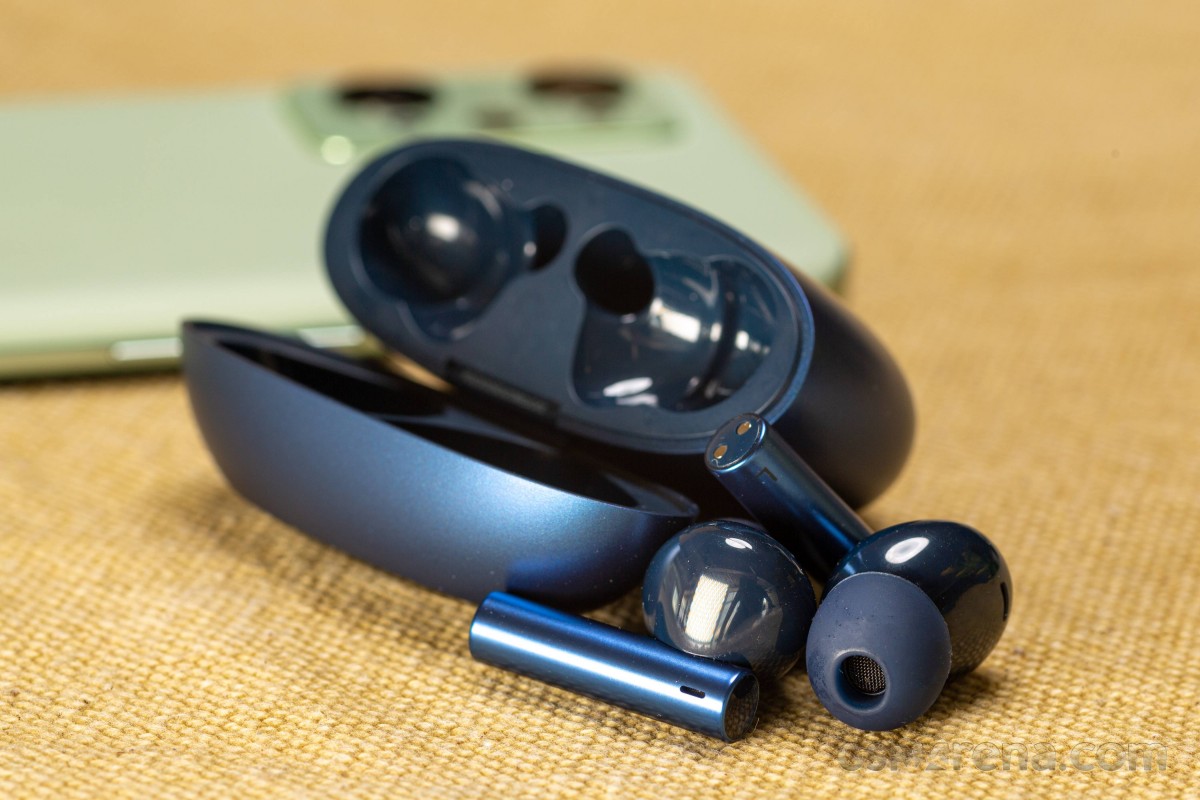 Buds Air 3 bring multipoint pairing with up to two devices and this feature worked well on my end with a solid connection between my laptop and phone. The earbuds did a good job transitioning between both audio sources despite some occasional latency issues. You also get in-ear detection which pauses media as soon as you take the buds out of your ears.
Touch controls work well most times though I did experience some delays between touch registration and execution on several occasions. I also had a fair share of unregistered taps. You can configure the double, and triple taps as well as tap and hold for either earbud in Reame's Link app. The app works on both Android and iOS devices which is a welcome addition.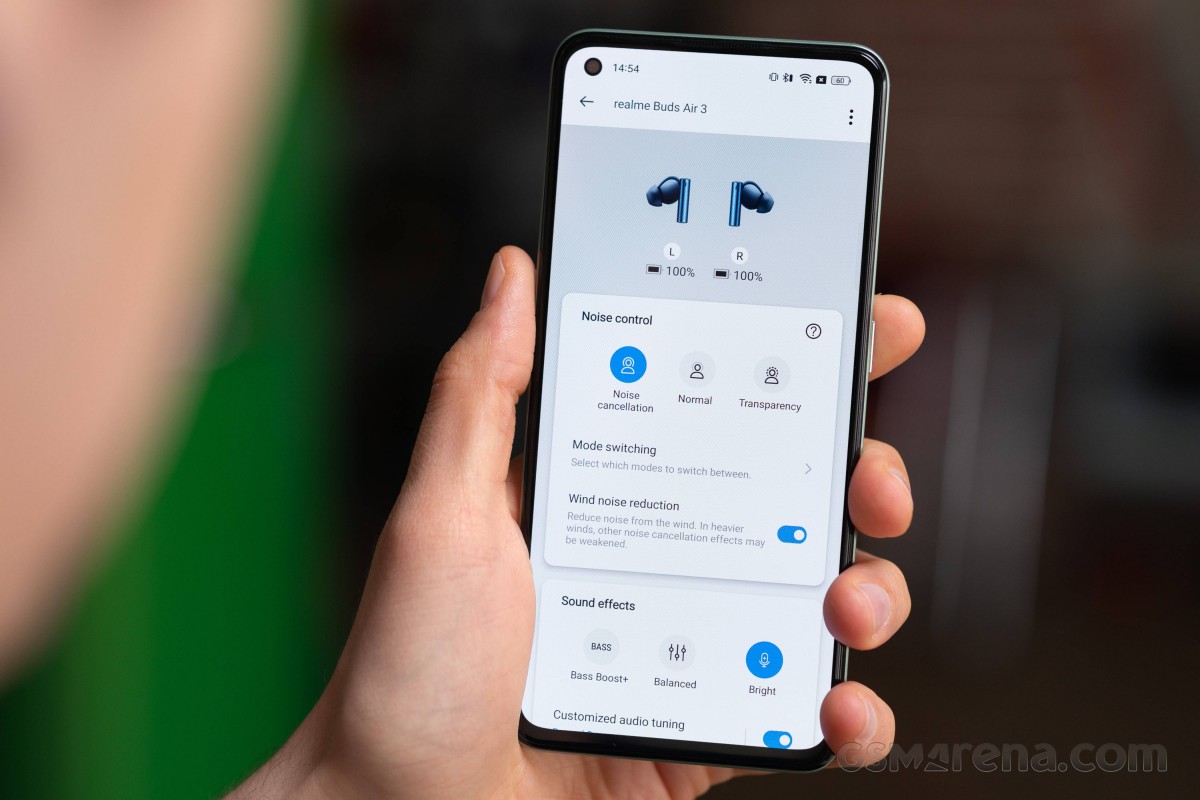 Realme Link gives you plenty of added features such as battery indicators for both buds and the case, toggles for the noise cancelation modes, customizable sound profiles based on your hearing, a volume enhancer and a game mode with claims to get latency as low as 88ms.
Sound quality and fit
So how do the Buds Air 3 sound? They deliver loud and punchy audio via their 10mm dynamic drivers with a good level of bass but not overpowering by any means. Balanced is what comes to mind when trying to describe the default sound profile on the Buds Air 3 and they are certainly among the better sounding earbuds I've used recently. I enjoyed the clear highs and mids coming from the buds and also appreciated the right amount of bass coming through but not distorting other aspects of the audio.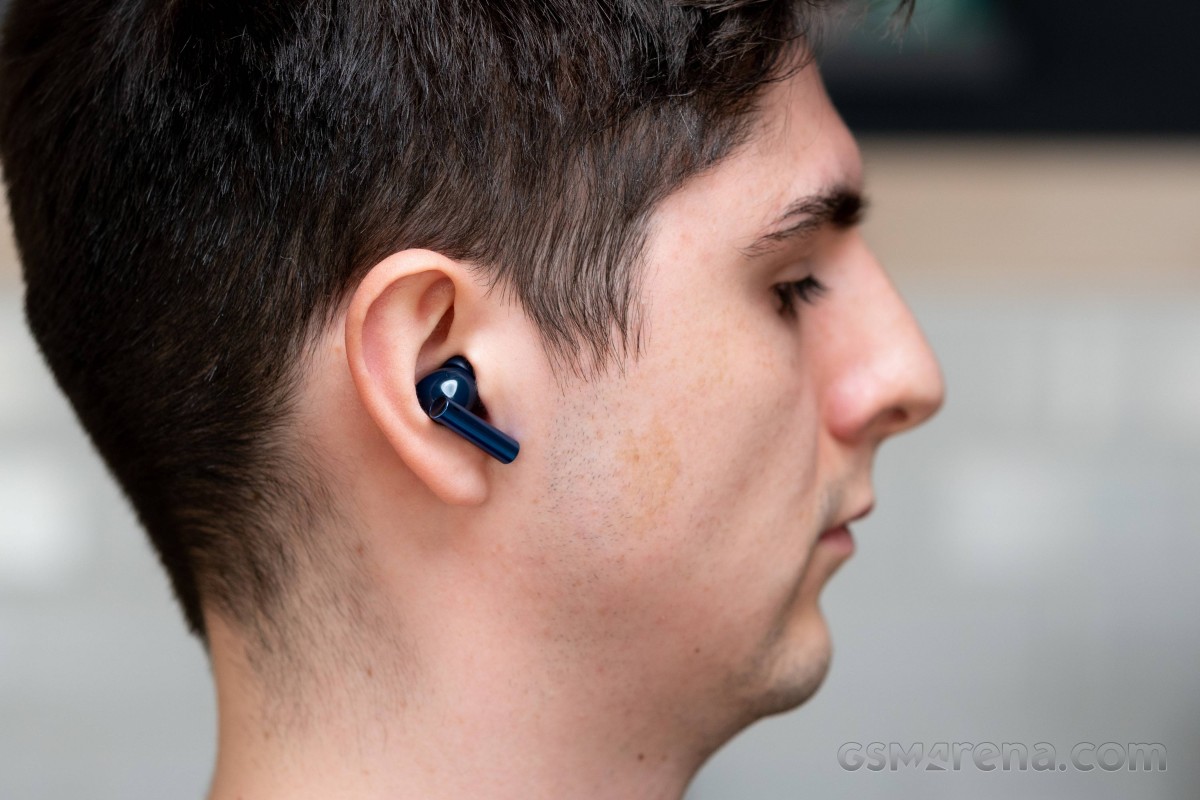 I listened to various genres of music, watched some YouTube videos, a few basketball games and tuned in to several podcasts with the Buds Air 3. They did a perfect job for each scenario offering a solid connection and dependable audio. Noise-canceling worked to a certain degree as with all in-ear earbuds and managed to block out a bit of static noise but it's more about the fit of the buds that create a good seal in my ears.
Buds Air 3 come with three sound profiles including Balanced, Bass Boost+ and Bright options and the latter one is selected by default. Bright mode sounds best for me while the Bass Boost+ option does overpower the bass in favor of a more well-rounded sound profile.
Realme also offers a custom audio tunning feature that adjusts sound output based on your hearing. It works by playing several noises across different frequencies on both the left and right earbuds and asks you to register your reception. This should translate to a tailored sound profile for each user. To be honest I did not see a major difference in sound before and after the sound tuning.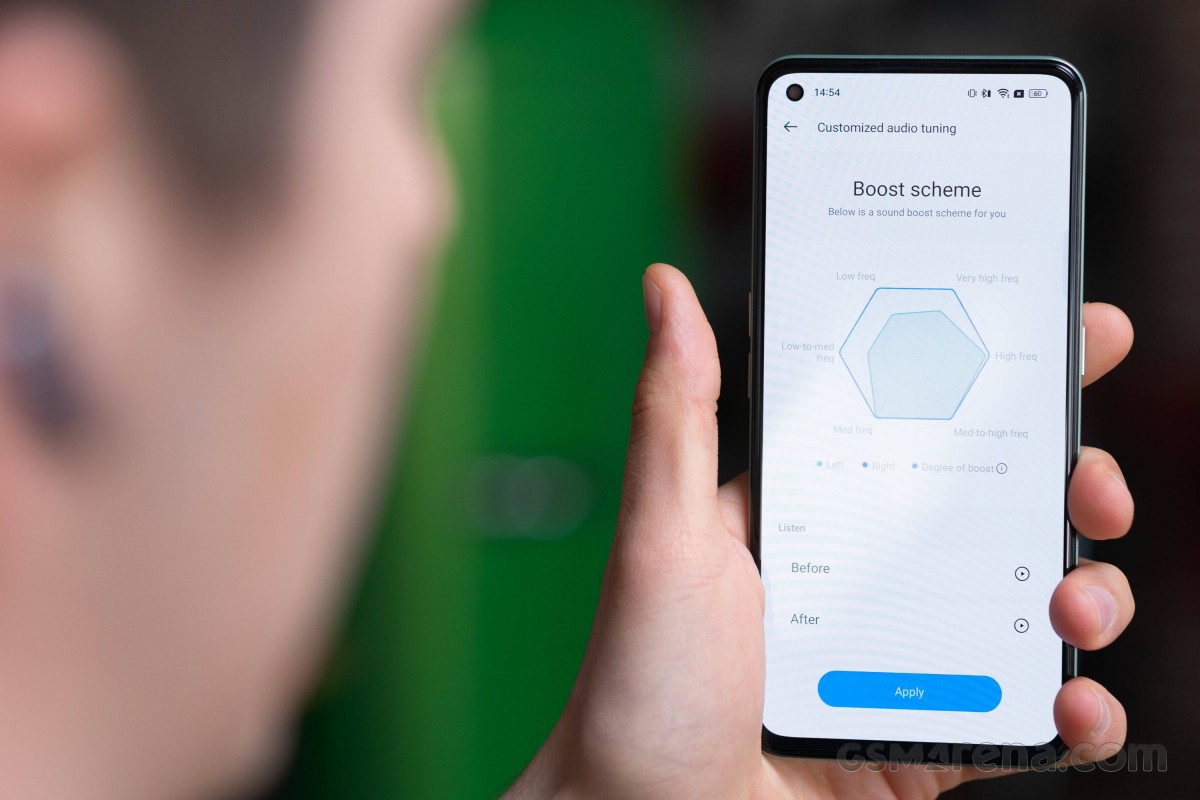 Buds Air 3 fit my ears spot on with the default M-size silicone in-ear tips and their lightweight build meant I could use them for hours on end without any discomfort. The case is compact and light enough to put away in a small pocket and forget about. Call quality is good with users on the other end reporting clear reception of my voice even in outdoors scenarios on a busy street which is not the case on some other buds I've tested.
Battery life
Realme Buds Air 3 and their case have a claimed 30-hour combined battery life with ANC off and around 22 hours with ANC turned on. Realme estimates 5.5 hours on the buds with noise cancellation enabled. Each bud packs a 43 mAh battery inside while the case holds a 460 mAh charge.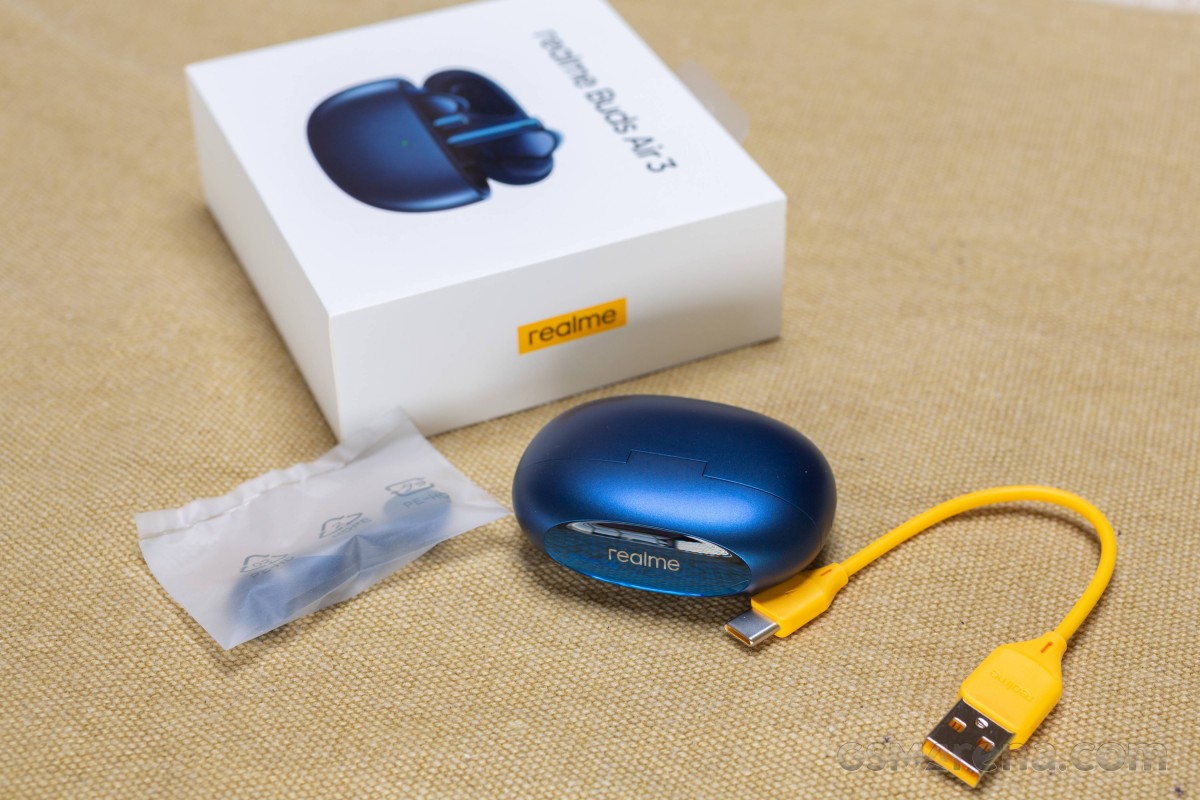 I found Realme's estimates true while testing the Buds Air 3 and can confirm battery life is on point and can easily last your a month with sparing usage. Even when the battery gets low, a 10-minute charge will quickly net you 100-minutes of playtime while a full charge takes 100 minutes. You can charge the case via the USB-C port which is faster or go wirelessly via a Qi charger or supported phone.
Verdict
If you're after above-average sound quality, potent noise cancelation and a rich feature set alongside a robust companion app that works on both Android and iOS then look no further than the Realme Buds Air 3. These sleek, lightweight earbuds offer sound and features that punch above their price while still delivering solid build, great looks and ample battery endurance.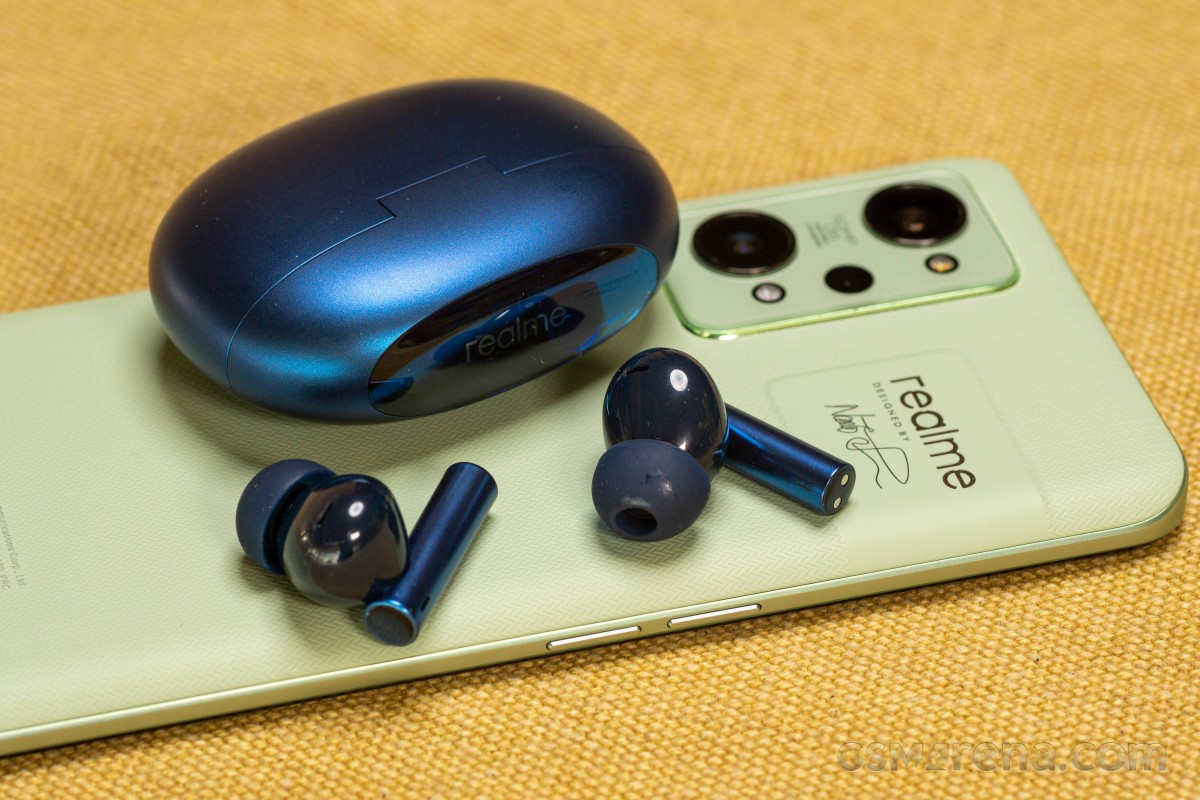 Realme managed to build upon the already solid Buds Air 2 by offering better ANC, an even lighter and more compact design and the same balanced sound profile. Realme Link is a feature-rich companion app that works on both Android and iOS. Buds Air 3 deliver above-average call quality and the only gripe is the absence of a higher bitrate codec like aptX.