Model and actor Emily Ratajkowski has been accused of posting an image of herself on Instagram without the photographer's permission, according to a copyright infringement lawsuit.
Ratajkowski, who operates the Instagram account @emrata, posted two photos in 2019 of herself coming out of a building in New York City wearing a fuchsia pantsuit.
Photographer Edward Opinalodo says that his photos were used without permission on the since-deleted post, according to the seven-page complaint.
The images in question were picked up by the Mail Online and other celebrity websites.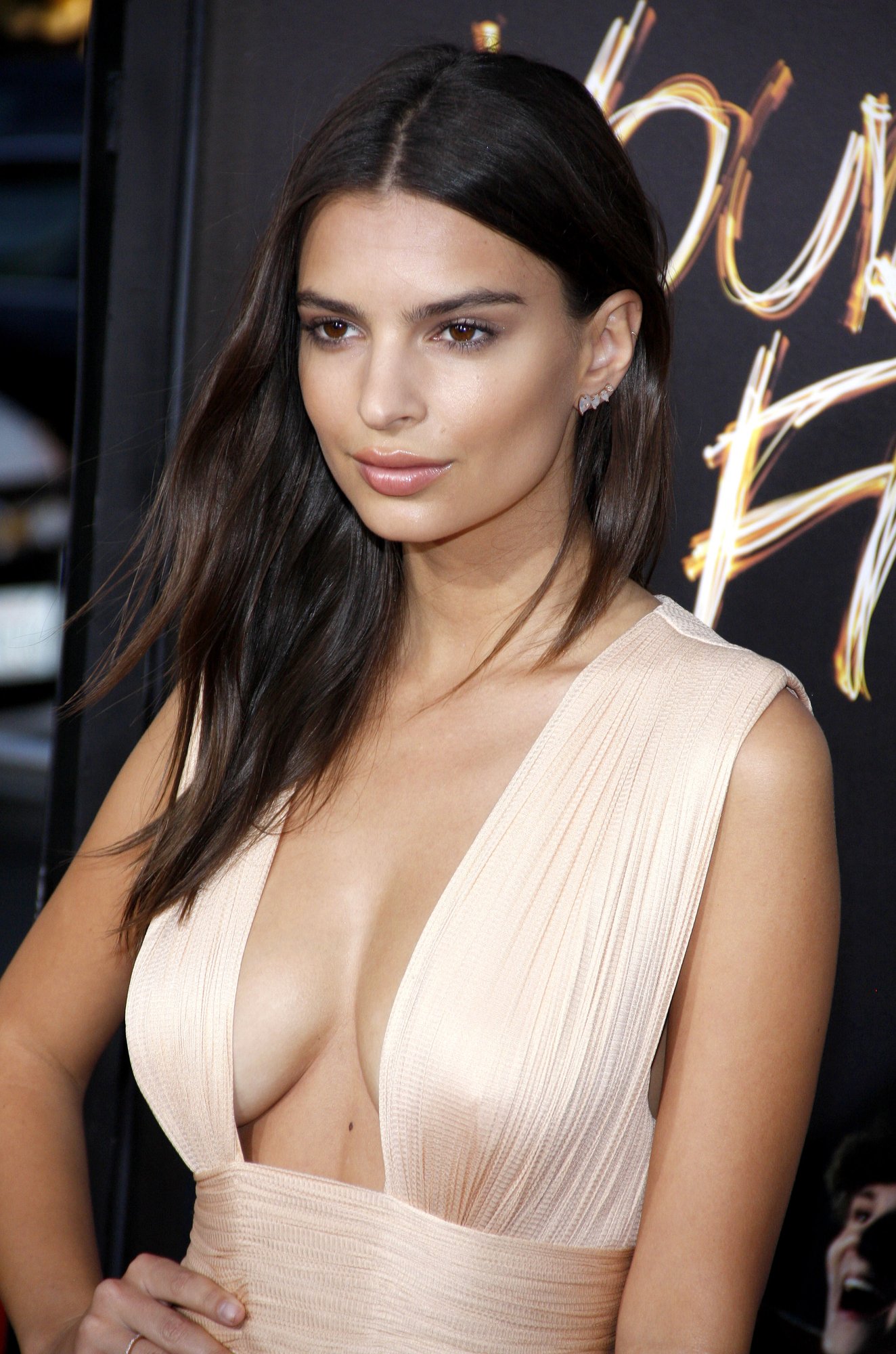 "Each Infringement is an exact copy of the entirety of Opinaldo's original image that was directly copied and stored by Ratajkowski on the Instagram account," the photographer says.
"The photographs were willfully and volitionally posted to the account by Ratajkowski."
Opinaldo says the model has financially benefited from posting his photos because they increased traffic to her account, which in turn increased her brand recognition and promotion of her business ventures, reports Law 360.
The photographer also says that Ratajkowski's use of the photographs, if widespread, would harm his potential market for the images, in court papers filed at Manhattan Federal Court.
Opinaldo is seeking actual damages and disgorgement of any profits Ratajkowski received as a result of the alleged infringement, as well as an order barring the model from infringing any of Opinaldo's photos, attorney fees and litigation costs.
If she were a host on SNL, Emily Ratajkowski would be well on her way to earning a Five-Timers Club jacket. She's been sued for copyright infringement—for the third time—for posting a photo of herself on Instagram. This one is from a since-deleted post nearly 3 years ago.
1/3 pic.twitter.com/GDgE8Nwfgq

— Aaron Moss (@copyrightlately) June 14, 2022
"You'd think that given the symbiotic (or is it parasitic?) relationship between celebrities and paparazzi, there could be a truce in the troll wars," copyright lawyer Aaron Moss writes on Twitter.
"Photographers (sic) get access to celebs, in turn celebs would get to post the photos on their personal social media. What am I missing?"
Ratajkowski's Legal Woes With Paparazzi
This isn't the first time Rajakowski has been sued for posting a paparazzo's image of herself. Photographer Robert O'Neil sued the model in October 2019, alleging she stole his photo of her walking down a New York City street with a bouquet of flowers.
Ratajkowski contended that O'Neil brought the suit against her with the intention of "extorting a settlement" and argued O'Neil's counsel at the time, Richard Liebowitz, was a known "copyright troll" who had filed a blitz of intellectual property litigation during the pandemic.
The parties did eventually reach a settlement.
A host of celebrities have been on the receiving end of various photographers' copyright lawsuits over the use of images of themselves, including an April 2017 complaint against reality television personality Khloe Kardashian and an October 2019 suit against singer Justin Bieber. Both of those suits have since been settled.
---
Image credits: All photos licensed via Depositphotos.