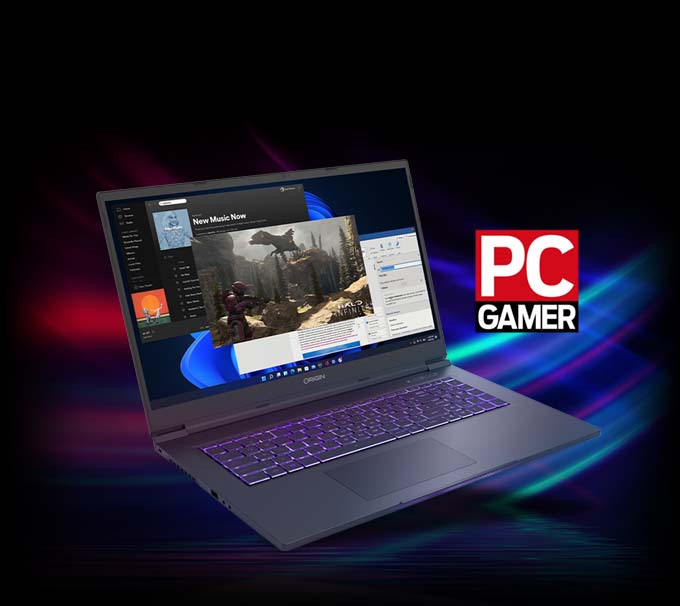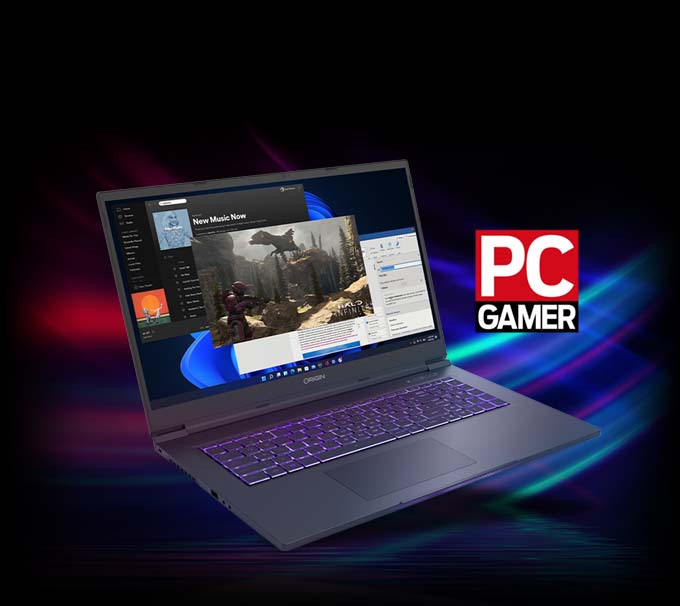 July 5, 2022 | By Anthony
In a recent review, PC Gamer called out the best features of our new thin and light EVO17-S laptop. What they specifically loved about it were its thin design, spacious keyboard layout, high performance, and impressive battery life. One thing they mention is that for those who aren't able to build their own PC or where prebuilt PCs are not an option, the EVO17-S comes in clutch. At the end of the day, a laptop isn't exactly a replacement for a desktop, but instead provides the mobility you need. Our EVO17-S provides incredible portability without compromising performance.
The unit PC Gamer reviewed featured an Intel Core i9-12900H processor, NVIDIA Geforce RTX 3080Ti GPU, 16GB of RAM, and a 1TB NVMe SSD. At the end of the day, this is a powerful gaming laptop that can handle hardcore gaming while also providing the power needed to handle other demanding tasks. Otherwise, it's incredible hardware ensures that you can avoid experiencing any random slowdowns.
For those looking to customize their own EVO17-S system, it's worth noting that you can add up to 64GB of DDR5 DRAM, and even upgrade the storage to 8TB. Our flagship laptop is up to any task. Whether you're a dedicated gamer, or somebody looking for a portable and powerful primary system, you can customize the EVO17-S to meet your needs.
Create your own EVO17-S: Customize now