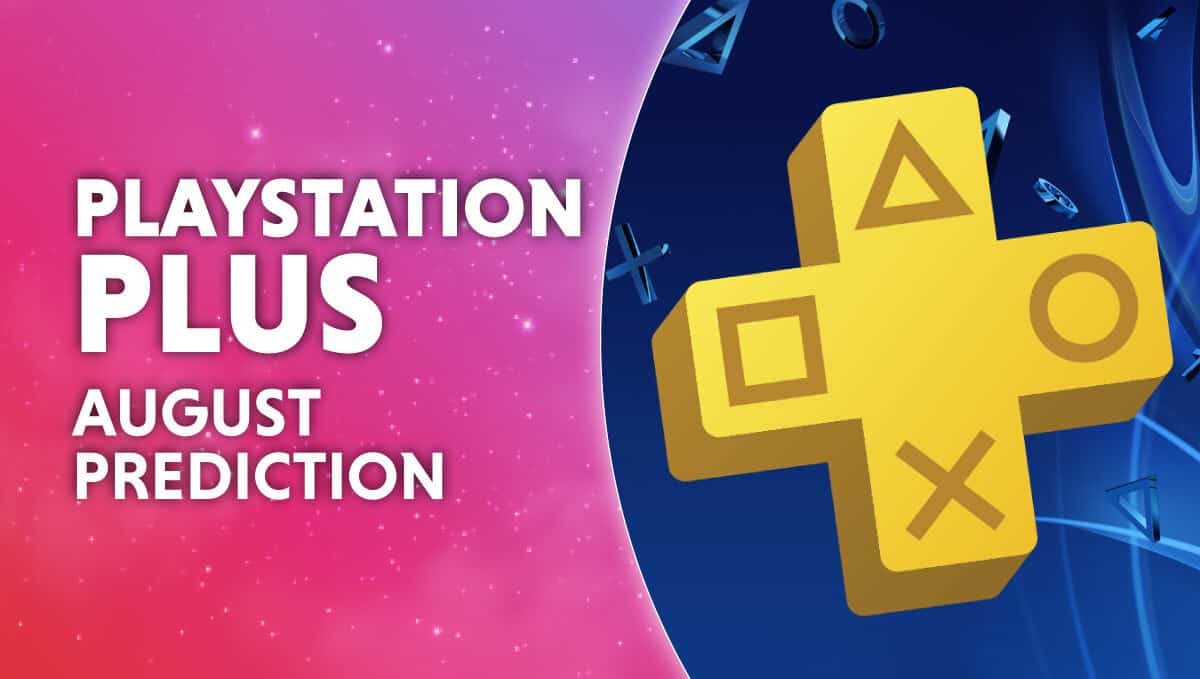 Last Updated:
August is fast approaching and PlayStation Plus subscribers can look forward to a whole host of exciting new games arriving.
And while no official information is available regarding the PlayStation Plus August free games, we're here to predict what might be up for grabs with your PS Plus August Free Games.
Despite PlayStation Plus changing over the last couple of weeks, one thing still remains the same across all three tiers – new access to monthly games for Essential, Extra, and Premium subscribers.
There's also a seven-day membership trial for the new PS Plus that's been added for new users on PlayStation's website and spotted by gamers on the PS Plus Reddit.
Simply head over to the PlayStation site, and you can sign up to trial 3 tiers and get access to more than 400 games. You'll also be able to get access to the new game, Stray, theoretically meaning you could download and complete the game for free.
READ NOW: A PS5 Slim would be amazing – but is it actually going to happen?
The PlayStation Plus July drop has only just landed, however, with August fast approaching, we'll be predicting exactly what's in store for next month.
Additionally, with the PlayStation Plus vs Xbox Game Pass continuing to bubble over, we'll be exploring some potential PlayStation Plus arrivals that could swing gamers in the direction of Sony.
PlayStation Plus August free games predicted
Despite no official information available regarding the free games that will drop with PlayStation Plus for August, there is plenty of speculation around the topic this month.
Forums and social accounts are starting to bubble over with queries on what is in August's PlayStation Plus game pack? and we're here to speculate what may be amongst the goodies.
Below we will list some of the games that could be available in August's PlayStation Plus Essential package:
Hot Wheels Unleashed (PS4 + PS5) – Essential
The highly anticipated title didn't do as well as expected on launch, however, it still holds plenty of hype within the racing community.
Putting the game onto the PlayStation Plus Essential platform could very well give the Hot Wheels game the boost it so desperately needs.
The fun racing game offers up a huge inventory of crazy miniature cars, crazy tracks, and exciting game modes – including both online competitive play and career mode options.
Sekiro: Shadows Die Twice – Essential
Play as the one-armed Wolf in this action-adventure game, tackling larger-than-life foes in your quest to protect a young lord – a descendant of an ancient bloodline.
The game now features a GOTY Edition and could be the perfect time to unleash the original edition on PlayStation Plus for August.
READ NOW: Sekiro system requirements
Spider-Man: Miles Morales — Essential
Spider-Man: Miles Morales was officially released back on the 12th of November 2020 and was a big hit amongst fans of the franchise.
The 2020 action-adventure game was developed by Insomniac Games and published by Sony Interactive Entertainment, based on the hugely-popular Marvel Comic character Miles Morales.
While unconfirmed, we could see a larger title such as this hit the PlayStation Plus Essential package to try and entice people into the more premium Extra/Premium options – which both feature a large catalogue of similar titles.
Saints Row 4 – Essential
Saints Row 5 will be launching in August, so there's no better time to start ramping up the hype.
That's why we would love to see Saints Row 4 coming to PS Plus. It has possibly my favourite ever opening to a Saints Row game that sees you play as The President and climb a rocket travelling to space. Incredible.
We'll take any Saints Row game – we just can't wait to get our hands on Saints Row (5).
Dino Crisis + Ridge Racer 2 – Premium
There have been reports that Dino Crisis and Ridge Racer 2 appeared briefly in the PS Store in Italy before vanishing.
While this needs to be taken with a salt, we would love to see both games arrive for the Premium subscriber tier members.
Premium tier offers trials and a classics catalogue with hundreds of PS2, PS3, PS4, and PS5 games – so it's perfect for those who want to relive some of their favourite memories from consoles of yesteryear.
Other classic titles we'd love to see arrive to PS Plus Premium in August are:
Dead Space (PS3) – with all the hype around the Calisto Protocol, this would be a welcome arrival
Dead Space 2 (PS3)
Manhunt 2 (PS2)
For a full list of all games included, you can find this on the PS website right here
PlayStation Plus July free games
The PlayStation Plus July drop offered up a trio of cool games this month, seemingly offering something for every type of player. The July games were officially announced on Wednesday, 29th of June, and were available for download on Tuesday, 5th of July.
Below we have listed the three games available for PlayStation Plus July:
Crash Bandicoot 4: It's About Time
Arcadegeddon
The Dark Pictures Anthology: Man of Medan
The well-balanced mix of games offers up something for everyone; a fun-filled platformer, a co-op multiplayer mix of PvE and PvP, and a scary interactive drama for horror fans.
Of course, PlayStation Plus Extra and Premium subscribers will have access to a much larger inventory too.
What is PlayStation Plus?
PlayStation Plus is Sony's monthly subscription-based service that enables players to participate in online multiplayer play for both PS4 and PS5 consoles.
PlayStation Plus is required to play most of the games on Sony's platform – with only a few free-to-play titles not included in this list.
Within the PlayStation Plus platform, users can sign up for three separate tiers of PS+:
PlayStation Plus Essential
PlayStation Plus Extra
PlayStation Plus Premium
Each offers increasing rewards and ranges in price, with the Premium option offering the best in terms of value and available games.
Both PlayStation Plus Extra and Premium offer up hundreds of extra games on top of the three monthly games that come with the Essential package.
What comes with PlayStation Plus Essential?
PlayStation Plus Essential is the base subscription package Sony offers, costing you around £6.99 a month and featuring three unique games every month.
PlayStation Plus Extra will set you back £10.99 a month and gives you access to the same three titles that Essential offers.
Alongside this, PlayStation Plus Extra will also give you access to 100s of games within the PlayStation Plus Game Catalogue.
What comes with PlayStation Plus Premium?
PlayStation Plus Premium will set you back £13.49 per month and give you access to the same three titles and full game catalogue as PlayStation Plus Extra.
Alongside this, Premium subscribers will also have access to game trials and a classics catalogue with hundreds of PS2, PS3, PS4, and PS5 games.
PS Plus July Premium free games leaked?
Unlike the Essential package, PlayStation Plus Extra and Premium free games don't get announced until later in the month. They normally launch around the third week of each month, with announcements made a few days in advance.
That said, July Extra and Premium games may have been leaked early by ResetEra leaker BlackBate, saying the following games are likely to be available for Premium and Extra subscribers.
Assassin's Creed IV Black Flag
Assassin's Creed Unity
Assassin's Creed Rogue Remastered
Assassin's Creed Freedom Cry
Assassin's Creed The Ezio Collection
Final Fantasy 7 Remake Intergrade + FF7R Episode Intermission
Saints Row IV: Re-Elected
When are PS Plus monthly games announced?
As you probably know by now, PlayStation Plus monthly games are announced on the last Wednesday of each month.
The games for all three tiers of PlayStation Plus will then become available on the first Tuesday of the month, with July's games announced on the 29th of June and available on the 5th of July.
The same will apply for the PlayStation Plus August drop, with games announced on Wednesday, 27th of July and available for download by Tuesday, 2nd of August.
The July PS Plus games were announced on July 13th, and you can find the full list here.