Last Updated:

Stray releases tomorrow July 19, 2022 and will release across PlayStation 4, PlayStation 5 and Windows PC. A question is to be asked however – Is Stray cross save compatible?
NOW READ: Interested in cross-play? See our list of upcoming and current cross-play games!
It being a single-player strictly, people may be wondering whether they can play the game across both platforms and still not skip a beat with their progression.
What is the single player game, Stray?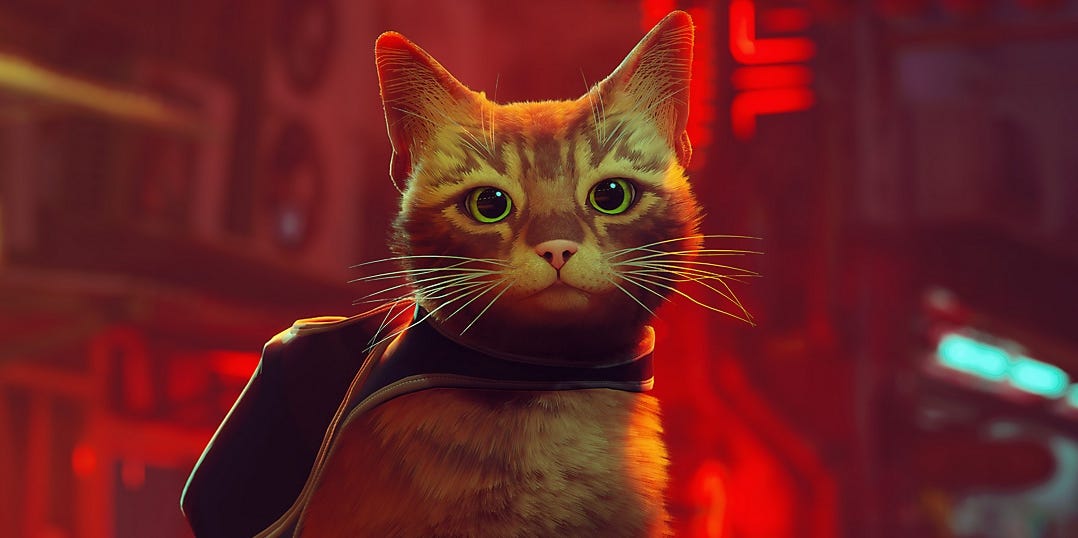 Stray is a single player game that puts you in the role of a lost kitten trying to find your way home.
Along the way, you'll use your wits and platforming skills to navigate a strange and dangerous world filled with deadly creatures and treacherous obstacles.
NOW READ: Stray may free on the PS5 for a limited amount of time, read on to find out!
With beautiful hand-drawn graphics and an emotionally engaging story, Stray is a must-play for any platforming fan.
Is Stray appearing on any other platforms?
For now, no. While an extension of console ports may be decided down the line for now, the game is strictly staying on PlayStation and Windows.
It's to be known however that it is not only a PlayStation 5 exclusive, the game will be releasing tomorrow on PlayStation 4 alongside the next-gen port.
With it being released on Windows, Xbox fans may have a glimpse of hope that a port does develop in the future for the puzzle game however for now, it's not.
What is cross-save?
Cross-save is the ability to share save data between two different devices.
For example, you could start playing a game on your PC, and then pick up where you left off on your console.
This feature is particularly useful for games that can be played in short bursts, like Stray. It allows you to easily continue your game no matter where you are.
So, will Stray have cross-progression / cross-save?
Though it's not been mentioned yet, our initial assumption is that it will not. Simply because of it being on different servers the chances of cross-progression at launch may not arrive on time.
NOW READ: Interested in Stray? See if your system is capable of running it.
However, as the game expands and possible DLCs get launched, hopefully Stray's publishers Annapurna could introduce cross-progression / cross-save as the game grows and new ports become available.
Stray will be available tomorrow July 19, 2022 via PlayStation Store & Steam alongside physical stores for the listed platforms.