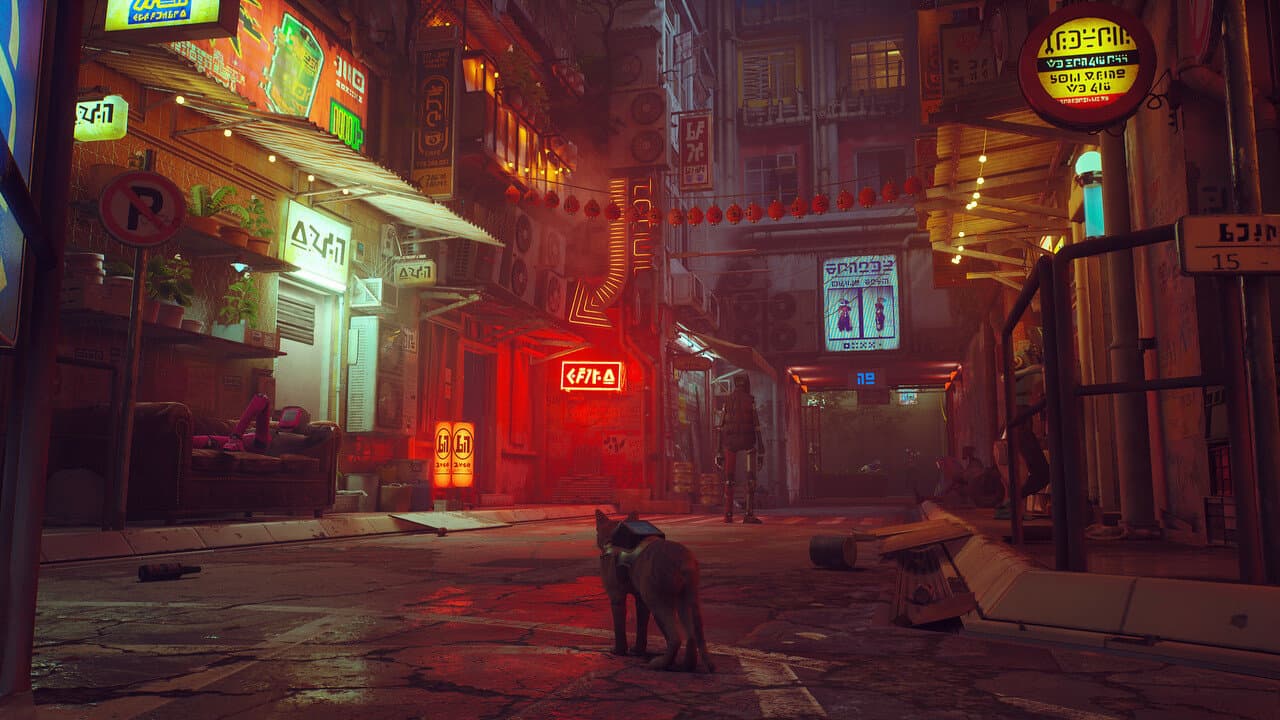 Last Updated:

Is Stray coming to Xbox?
A question likely on the lips of many a Microsoft console owner given the hype surrounding the post-apocalyptic cat adventure.
READ MORE: Stray Review – Catnip for the soul
Is Stray Coming to Xbox?
As it stands, Stray is not currently available on Xbox consoles.
Likely sensing a hit in the making, PlayStation swooped in early to secure timed exclusivity for its PS4 and PS5 consoles. The game is also available on PC via Steam or the Epic Games Store.
Though unconfirmed as of writing by publisher Annapurna Interactive and developer BlueTwelve Studios, we expect Stray to arrive on Xbox consoles at some point in the future.
There's no news on the exact length of Sony's exclusivity deal. But, based on previous timed exclusivity arrangements, we can expect it to last anywhere from three months to a year. For example, PlayStation secured one-year exclusivity for Arkane Lyon's time-looping immersive sim Deathloop.
In the best-case scenario, we could see Stray coming to Xbox during fall 2022 but also as far into the future as July 2023.
What About Xbox Game Pass?
With Stray still under PlayStation exclusivity, we're veering into speculative territory. But, we can make an educated guess that if Stray does launch on Xbox, as we expect it to at some point, we anticipate Stray will indeed hit Xbox Game Pass and PC Game Pass.
Stray publisher Annapurna Interactive already has several of its titles on the service, such as The Artful Escape, Gorogoa, and Outer Wilds. With that in mind, it's reasonable to expect a game pocketing such rave reviews and tapping into the near-universal love for our feline friends to land on Xbox Game Pass at some point.
As for PlayStation owners, you may be able to play Stray for free if you're a newcomer to Sony PlayStation Plus subscription service. Sign up for the free seven-day trial and experience Stray in all its glory free of charge. It's a short game, so you'll have more than enough time to experience everything it has to offer.