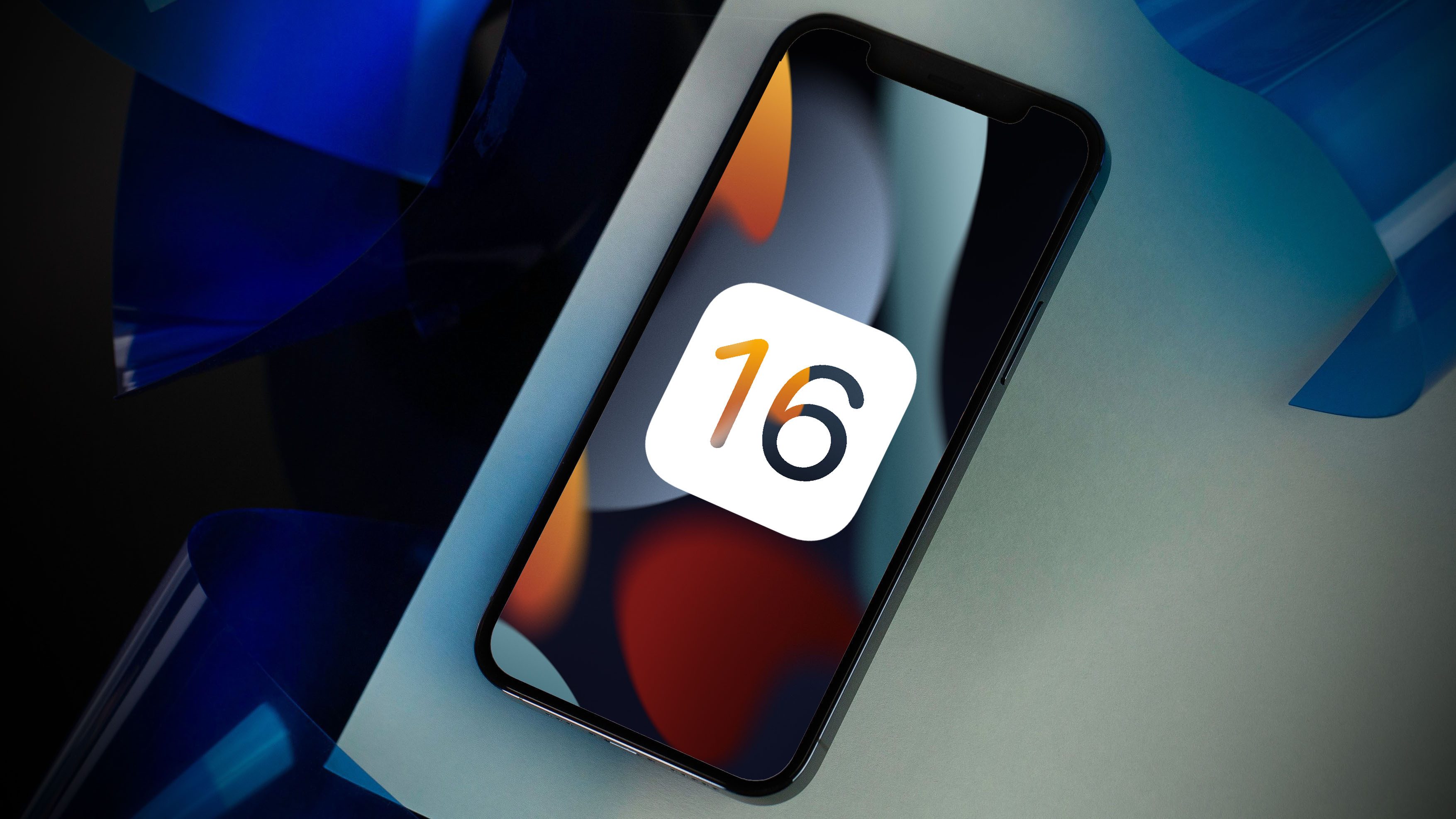 Jump to: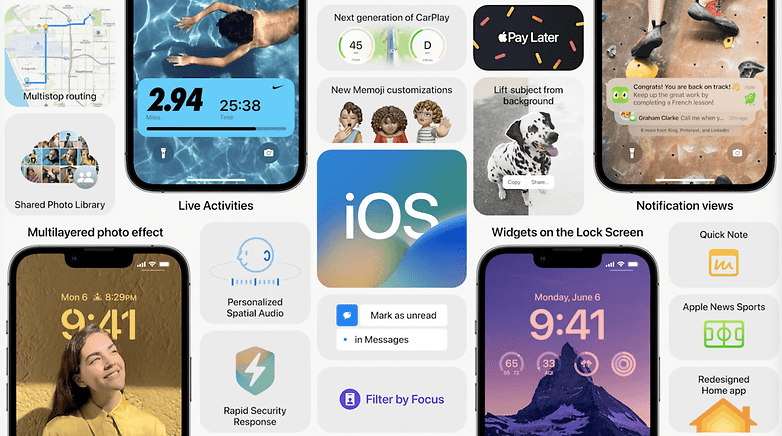 iOS 16 availability
iOS 16 was announced on June 6, 2022. Apple's new interface will be available in the fall of 2022, along with the new iPhone 14 series. At the current state, the new version is still on developer beta test. We already installed the beta version of iOS 16 for developers: check out our five favorite features!
A public beta should follow in July. To check whether iOS 16 is available for your device now, follow the steps described on our guide on how to update the software of your iPhone.
Apple will support iOS 16 updates from iPhone 8 series to the new iPhone 13 series. The future iPhone 14 series should have this update installed by default. To find out which iPhones will be updated to the next version of Apple's mobile software, take a look at our list of iPhones that will receive the update.
iOS 16 features
A customizable lock screen with widgets
Apple is focusing on new customization options for the iOS 16 Lock screen. Now, you can add widgets and change their layout as well as font type and color. Some widgets can launch animations like the one in the Weather app that shows in real-time whether it's raining or not. Apple was also inspired by Xiaomi's Super Wallpapers to offer animated wallpapers with a huge zoom on a planet.
In addition, you can create several presets to quickly change the lock screen style. In short, you'll be able to indulge yourself in terms of customizations. Check out our first impressions on the new iOS 16 Lock screen.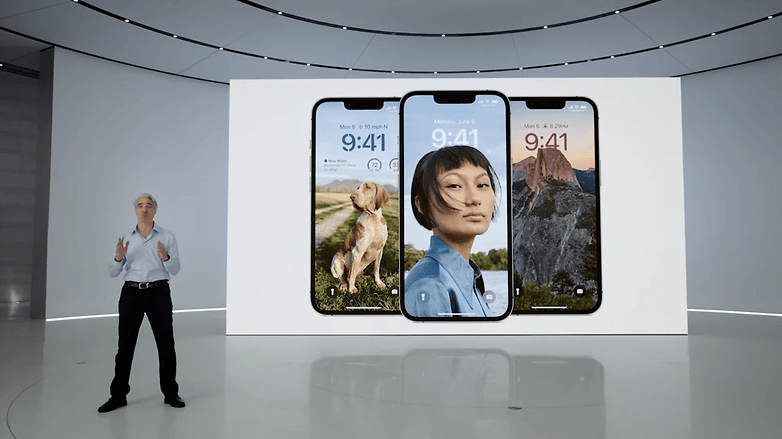 Live Activities for more intuitive notifications
Live Activities is an iOS 16 feature thought to make notifications more ergonomic, especially when it involves tracking the progress of a live event. Whether it's a soccer game, an Uber ride or a sports session, you can track the progress of the event in real-time without being bombarded with multiple notifications.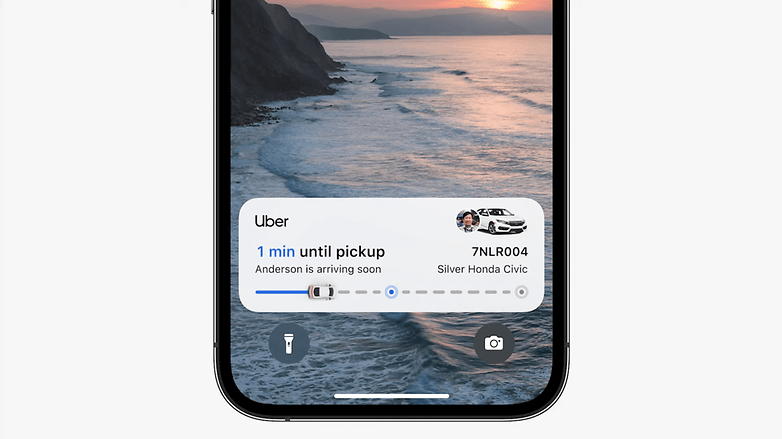 Improved Focus mode and Messages app
iOS 16 will also come with an update to Focus Mode to even better sort out your activities that you want to stay focused on. Safari, for example, will allow you to display only work-related tabs during the day so you won't be distracted by other potentially open tabs. But you'll also be able to tailor your lock screen to your chosen focus mode.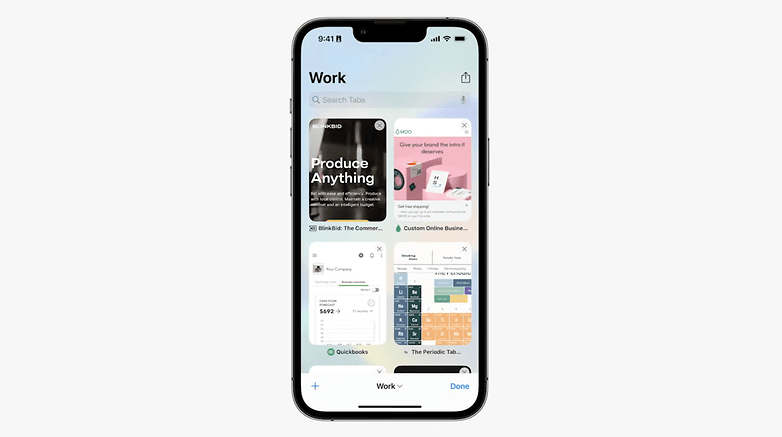 As for the Messages app, it will offer three new features already found on Telegram, for example. You will be able to edit a message after sending it, you will also be able to delete it and finally, you will be able to mark a conversation as unread.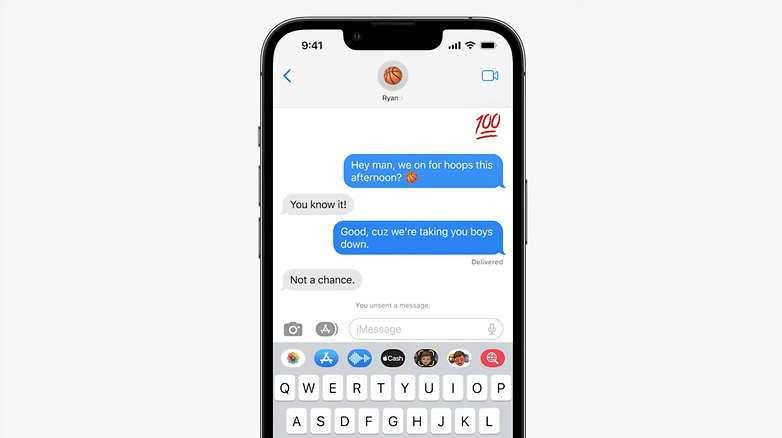 Live Text
iOS 16 also improves spoken dictation to allow your iPhone to more accurately recognize what you're saying so it can transcribe it all to paper. Apple also improved the Live Text feature. It can understand the text displayed in a video for easier copy and paste. The same goes for the camera function in the translation application. For example, you can perform a currency conversion just by taking a picture of the price tagged on a product.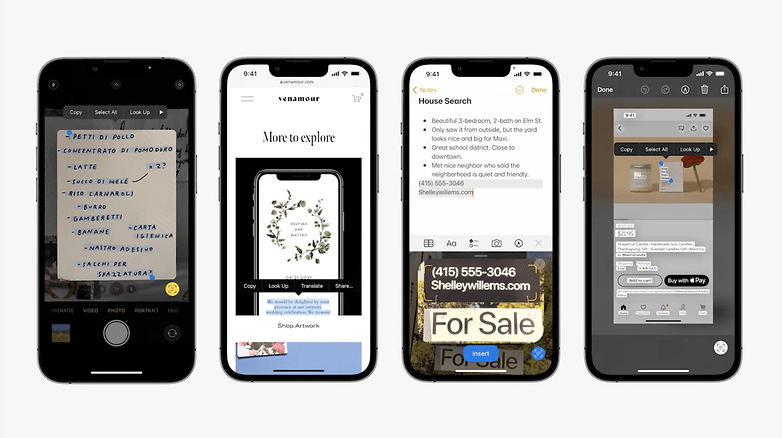 Apple Pay Later to split the bill
iOS 16 is also going to be an opportunity for Apple to expand the geographical areas in which the Apple Wallet app can store digital ID cards. Apparently, France seems to be concerned about this matter.
But the most interesting new feature is the new Apple Pay feature called Apple Pay Later. Basically, you will be able to pay with Apple Pay in 4 installments without any interest. This is a very practical function for large purchases that you don't necessarily want to pay in one go. Apple Pay Later will be available for any payment compatible with Apple Pay.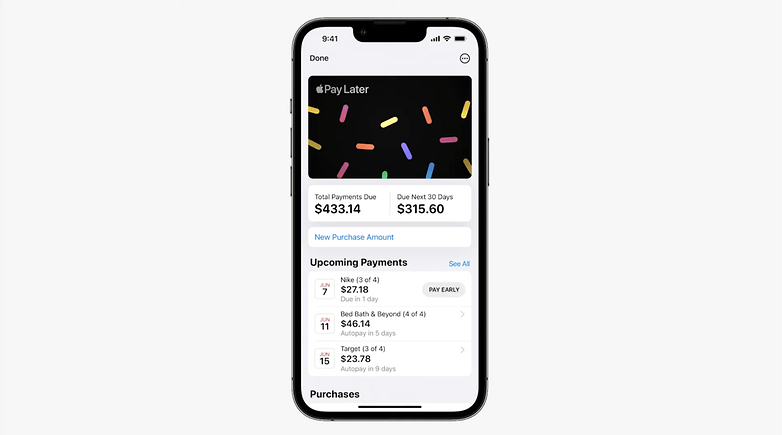 Apple Maps with Look Around
Apple has announced that with iOS 16, the new features of the Maps app which was introduced a few months ago will finally arrive in more places. We're talking about the Look Around function, which allows you to visualize a neighborhood or a street in 3D to better orient yourself, but also the Multi-stop routing feature which allows you to add one or more stops to a trip (up to 15 stops).
For example, you can plan your route and all your stops in advance on your MacBook and then transfer them to your iPhone, or even ask Siri to add one or more stops in real-time when you're driving friends home.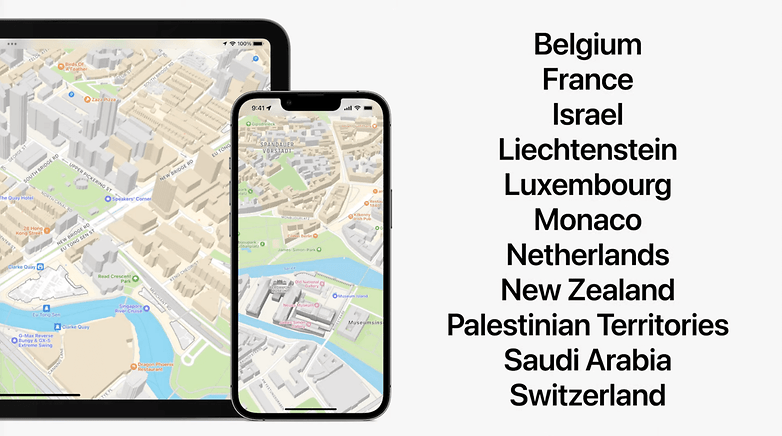 Share photos faster
Apple will offer a new option for cloud-based photo sharing. It allows users to automatically share certain photos. You just need to set the options to make sure you specify which contacts can be part of your shared gallery. From there, you can ask the application to share only the photos in which you appear with your spouse, for example.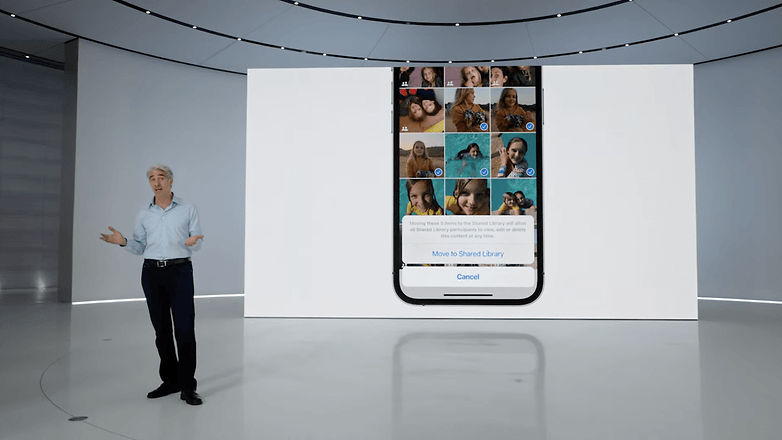 New Home app ready for the Matter standard
Apple mentioned that it has adopted the new Matter standard to link all your connected or IoT objects together more easily. This should make more devices compatible with your Apple smart home ecosystem.
iOS 16 will also usher in a new version of the Home app. The interface has been reworked with a new section that allows you to have an overview of some key data: temperature, light, security, while viewing all your connected devices at once.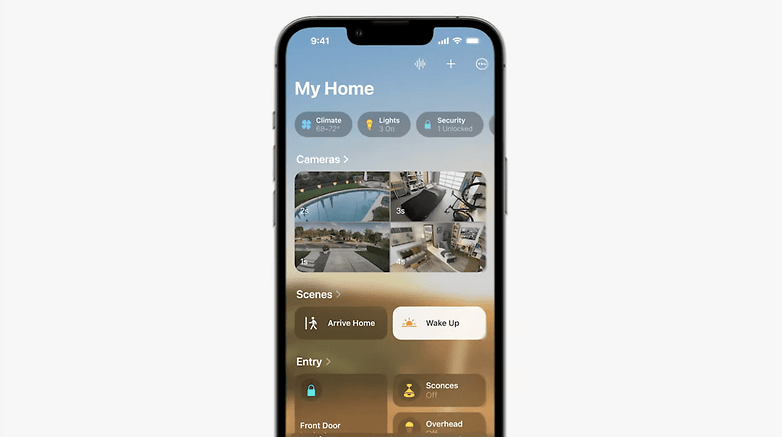 Safety Check for victims of harassment or domestic violence
Apple wanted to give more control to users who share their passwords or access to certain apps and data like geolocation. The idea behind Safety Check is to allow you, if you are being harassed or are in a toxic or abusive relationship, to quickly revoke access to your data and location by one or more people. You can block access to Find My and remove permissions to Photo, Messages and other applications and restrict them to only the devices you own.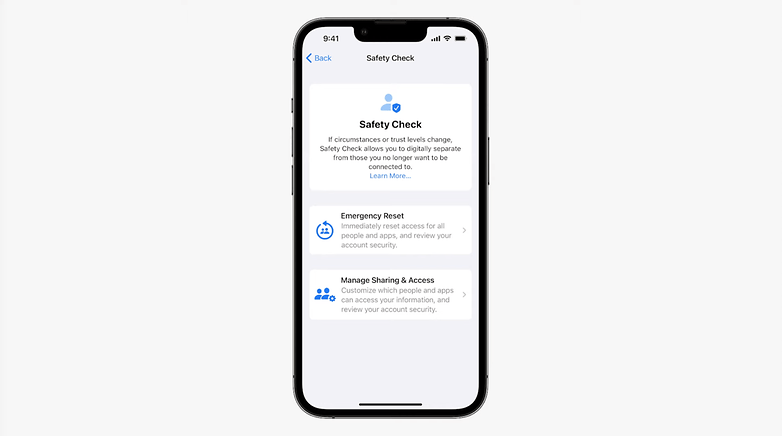 Apple CarPlay for the car
Apple has worked closely with many car manufacturers to better connect your car to your iPhone – or is it your iPhone to your car? Not only will you be able to control more things in your car from your iPhone, but you'll also be able to customize your dashboard in more ways.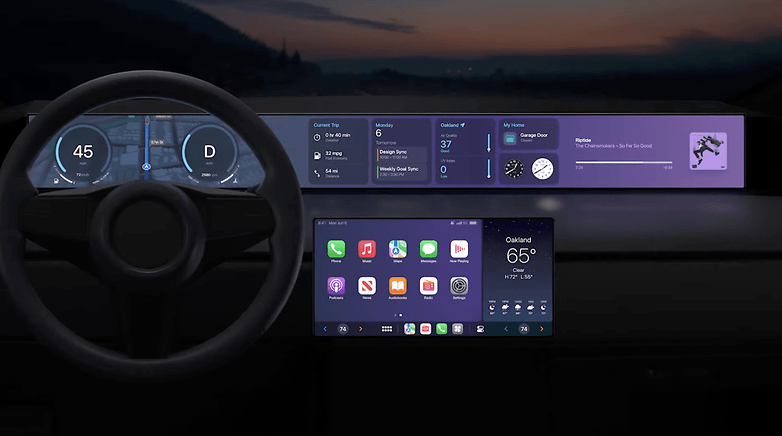 iOS 16: Point updates
iOS 16 second beta: Bug fixes and improvements
Apple released the second developer beta of iOS 16 on June 23. The package comes with bug fixes and a bunch of small improvements. Between the release notes, the company listed some changes that landed with the update.
First, two accessibility issues received a workaround, such as using external displays and experiencing slow animation while using Zoom. Bugs with Airplay that were preventing people to stream photos and videos to Apple TV or an AirPlay 2-enabled smart TV were also sorted out. When it comes to bug fixes, focus filters and shortcuts now function properly.
According to Apple, devices using iOS 16 can now back up over an LTE cellular connection, as well as a 5G or Wi-Fi connection. And the issues to restore data from an iCloud Backup should work if users set up the device as new, using Erase All Contents and Settings, and then try to restore from an iCloud Backup again.
The complete release notes list you can find at Apple Developers page. Bear in mind that this update is still part of the Developer Beta Program, and it's not recommended to install on your primary device.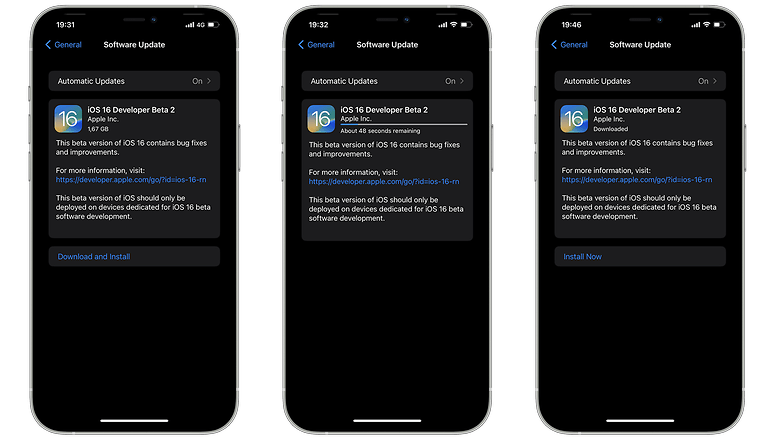 There you have it, you know everything about the availability, compatibility, and features of iOS 16. What do you think of Apple's interface? Will you install it on your iPhone?
---
This article was written in collaboration with Camila Rinaldi having been updated in June 2022. The comments below may reference models removed in the latest version.