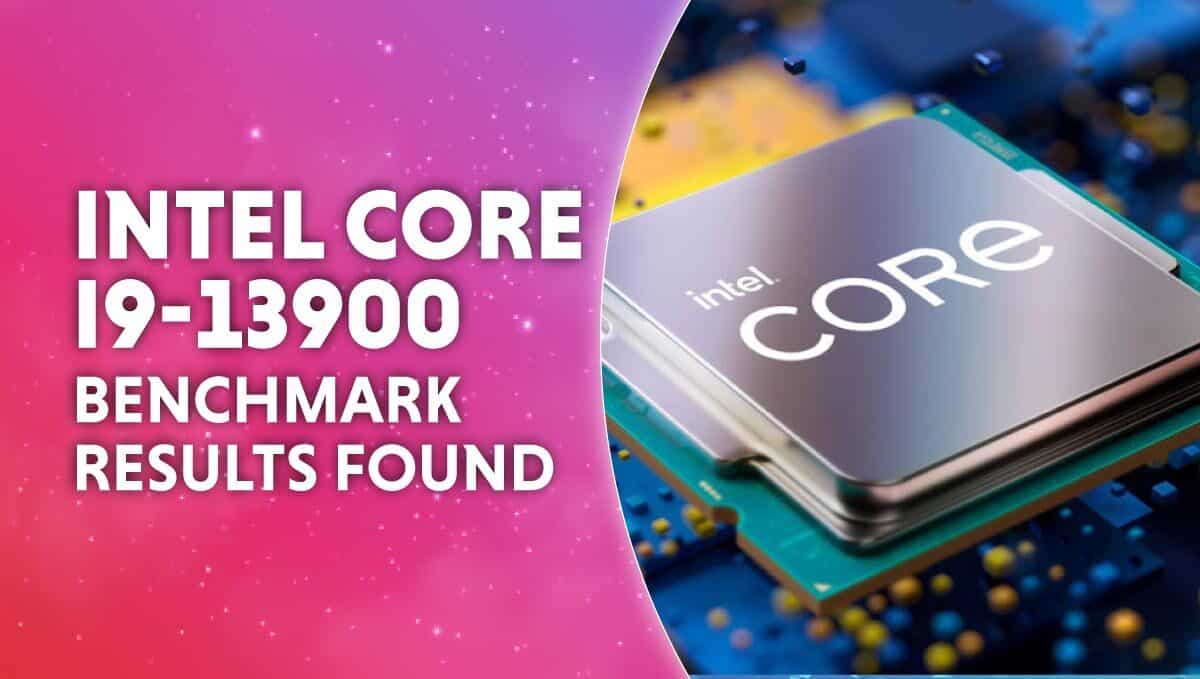 Last Updated:

Intel is yet to announce when its 13th generation of CPUs will release, yet the excitement for it builds thanks to new information surrounding the performance of a high-end i9 SKU, the i9-13900. 
The i9-13900 is a 24-core (presumably 32-thread) processor with eight Performance cores and 16 Efficiency cores. According to SiSoftware, VideoCardz, and previous leaks we've seen, the 13th generation, Raptor Lake, CPUs are built upon Intel's own 7+ process technology. Intel is one of the only manufacturers not having TSMC handling production. 
The updated Raptor Lake CPUs have a 20% larger L3 cache and support for faster DDR5 memory up to 5600 MT/s (boosted from 4800 MT/s on Alder Lake). L2 cache has also seen an improvement, it's now twice as big for both performance and efficiency cores. The new total is 2MB per Performance core, and 4MB per four efficiency cores. Intel is really pulling out all the stops this time around after the flop of the 12900KS.
13th generation Intel Core i9-13900 benchmark results 
Here are the benchmark results for the 13900, collected by SiSoftware. 
As you can see, in the test ALU/FPU, we see an overall improvement of between 30%-50% over Alder lake's i9-12900. That's also a feat achieved by lower clock speeds proving Intel is ramping up the efficiency this time around. 
The Raptor Lake CPU can be observed with clock speeds of 3.7GHz P-core and 2.7GHz E-core, whilst the Alder Lake CPU comes clocked at 5GHz P-core and 3.8GHz E-core. 
In SiSoftware's Arithmetic native test, we see the 13900 improve by up to 8% over the 12900. This is a test where we can really see that brand new 7+nm architecture shine. 
13th gen release date? 
We could very well see the Raptor Lake CPUs launch in a few months time, right before Nvidia 40 series GPUs according to VideoCardz This means we could see 13th-generation CPUs hit the shelves as early as August – October – right before AMD's AM5.