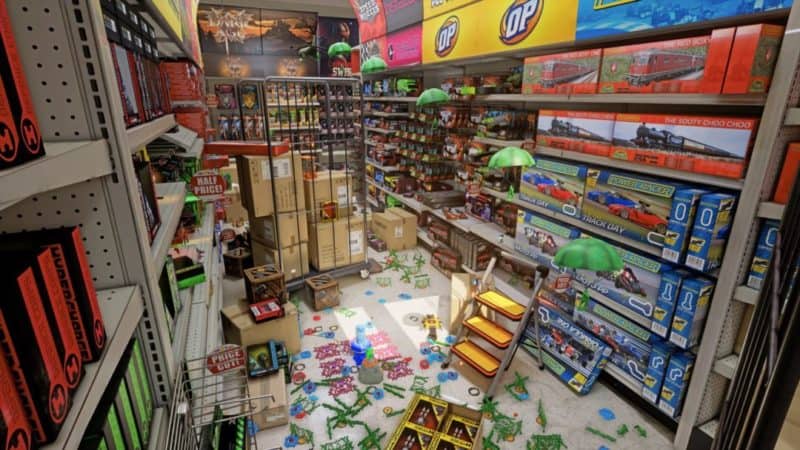 Last Updated:

Did you know you can unlock different Pleb Head and Skin cosmetics in Hypercharge: Unboxed?
While playing the tutorial map of Hypercharge: Unboxed, you will see the cosmetic options immediately.
Using the customization menu, you can change the Pleb action figure, and while there aren't that many options, there are no extra unlock requirements once you have the base character model.
Other unlockable figures in Hypercharge: Unboxed require a medal but for the Pleb, you need to find a set of Power Nodes while playing the tutorial.
There are four Power Nodes to find on the tutorial map and to get your Pleb head and skins, it is relatively quite simple.
Hypercharge: Unboxed – How to unlock all Pleb cosmetics
What can you unlock?
There is one head and ten skins available for the Pleb action figure.
Pleb (Head)
Fimbly (Skin)
Todd Segward (Skin)
Punkapup (Skin)
Green Bob (Skin)
Dusty Giggle (Skin)
Yeggert (Skin)
Wrongton (Skin)
Slugpep (Skin)
Gubbert (Skin)
CONK-33 (Skin)
To grab these, you need to find all the collectibles on the tutorial map.
There are no unlock requirements for these items.
Power Node locations:
The fifth-highest Model Kit shelf behind the tank kits
Behind the Speed Wheels sign on the top shelf
On the Puzzles section's empty top shelf
On the Super Blocks shelf behind the toys
Once you locate all the collectibles you will gain access to all the cosmetics above.
Ther are universal cosmetics that you can use with whatever action figure you choose but those will need to be unlocked before applying to the Pleb figure.
You can get additional cosmetics and characters by simply winning more matches.
Other items such as the heads and skins for the Defence Corp action figure will need to be earned with Platinum or Diamond medals.