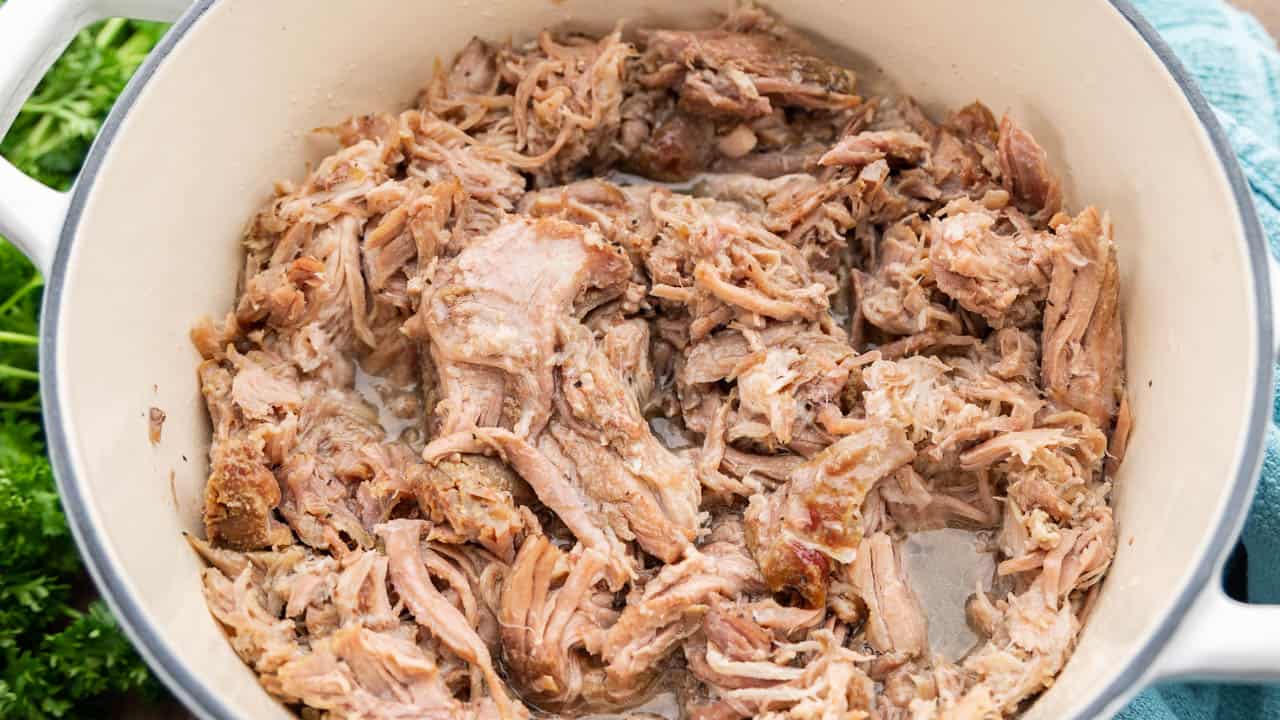 BBQ pulled pork is a delectable delight, where tender pork meets the tangy, smoky goodness of a homemade barbecue sauce. You're going to love it!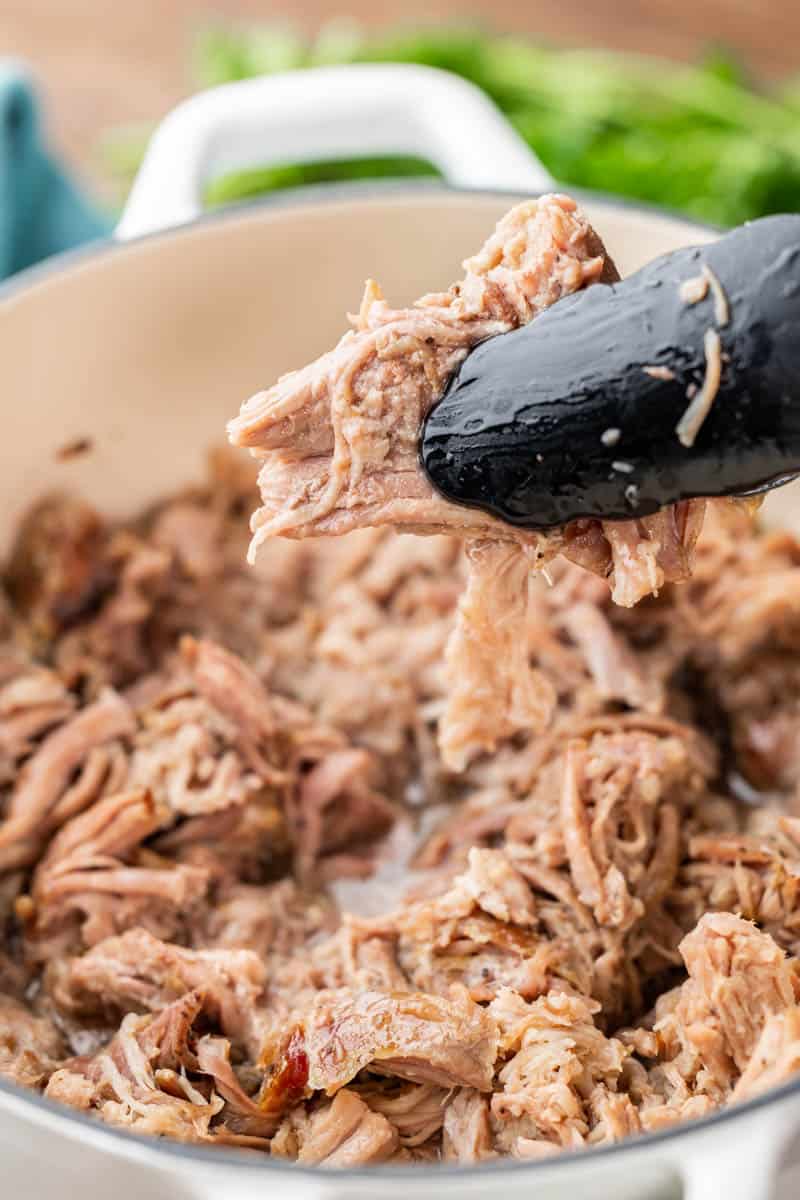 Slow-cooking may be a test of patience, but with this BBQ pulled pork recipe, it's a test that rewards in the most delicious way possible. The tender pork, coated in a tantalizing blend of spices and lovingly slow-cooked, just melts in your mouth – a symphony of flavors that warms the soul. Adding the homemade barbecue sauce takes the dish to another level of exquisite taste, uniting the separate elements into a harmonious feast of flavors. It's a dish worth making time for, a loving homage to traditional cooking techniques that promises a sensory feast.
Tracing the Roots: The History of Pulled Pork

BBQ pulled pork has a rich cultural history that weaves its way through American cuisine, with its deepest roots in the Southern states. Pulled pork was popularized due to the region's pig farming history, and this specific preparation method made tough cuts tender and flavorful after hours of slow cooking. The incorporation of homemade barbecue sauce traces its origins to different regional preferences, showcasing the diversity and adaptability of this iconic American dish.
Can I use another cut of pork?
Yes, while pork butt roast is ideal for its marbling, you can use other cuts such as shoulder roast.
Can I use store-bought barbecue sauce?
Yes, but the homemade sauce lends a unique taste.
Can I cook it in a slow cooker?
Yes, you can find complete instructions here.
Let's Talk Substitutes

This recipe is versatile. If hickory liquid smoke is unavailable, feel free to substitute it with another variety such as mesquite. For a sweeter profile, you can switch out the brown sugar in the barbecue sauce for maple syrup or honey.
Serving Suggestions

Serve the BBQ pulled pork in a warm bun for a satisfying sandwich, over coleslaw for a tangy contrast, or alongside your favorite side dishes such as macaroni and cheese or cornbread for a full Southern-inspired meal.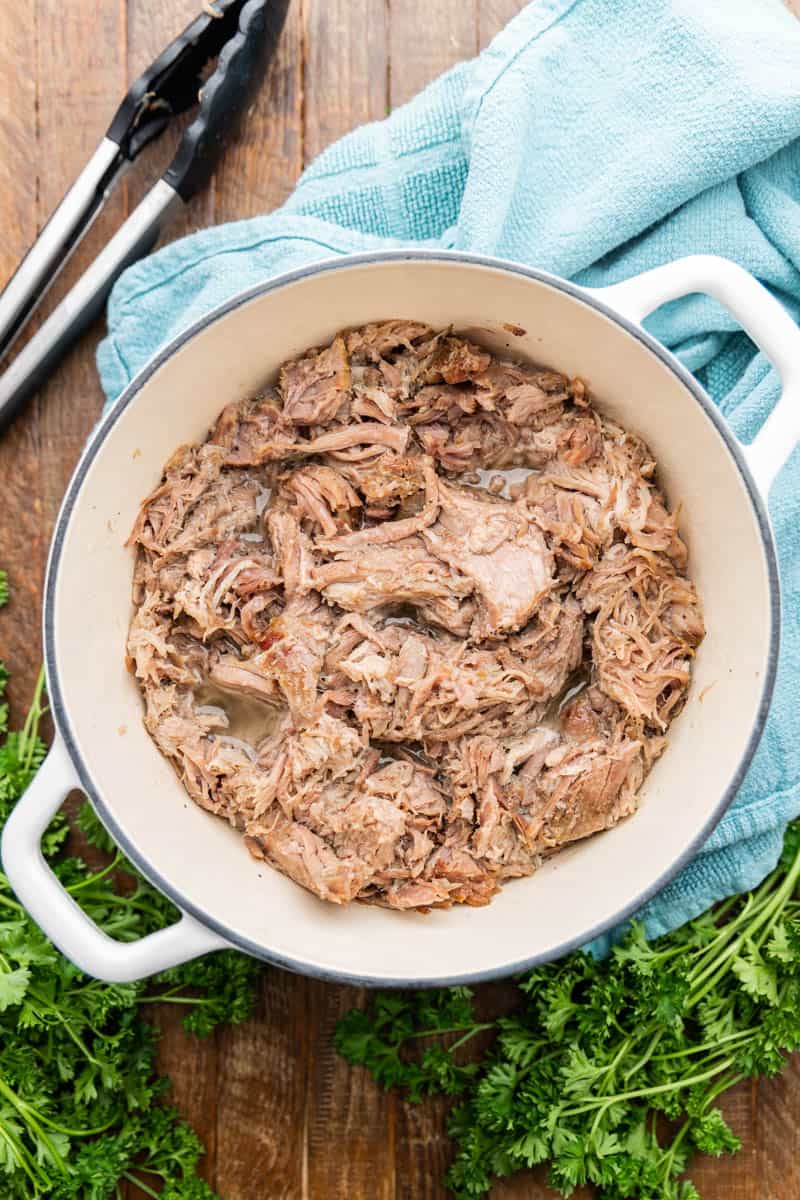 Storage & Reheating Instructions

Store leftover BBQ pulled pork in an airtight container in the refrigerator for up to 3 days. You can also freeze it for up to 3 months. To reheat, warm it up on the stove over medium heat or in the microwave until heated through.
Related Recipes

If you like this recipe, you may be interested in these other delicious pulled pork recipes: