Last Updated:

At this point, any season that Paris Saint-Germain (PSG) don't go far in the Champions League is considered a failure. Last season was just that, they once again disappointed on the biggest stage despite all of the stars acquired by the club. However, they did as they should in the league and won it comprehensively. 
PSG have not strengthened too much this transfer window, but they did manage to tie French superstar Mbappe down to a contract extension, so they can at least continue to rely on him. It also means that the front three of Neymar Jr, Mbappe and Messi is still very viable for FIFA 23 and will be the goal for many players early on. 
Paris Saint-Germain: Goalkeepers and defenders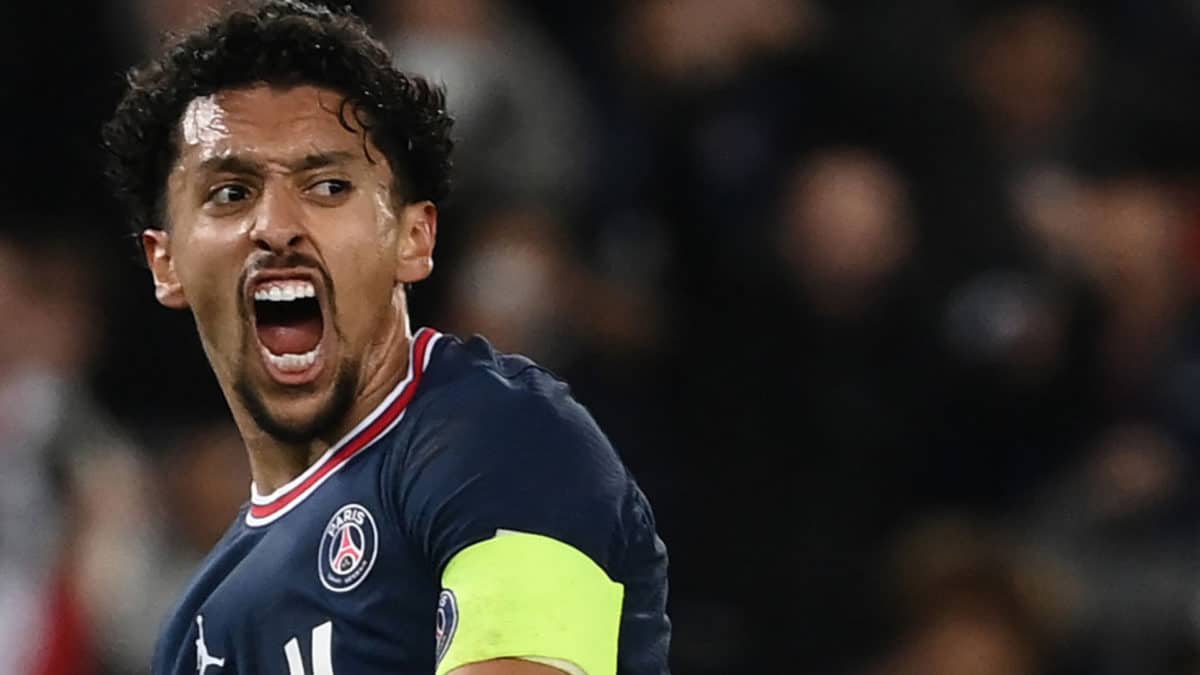 Gianluigi Donnarumma – 89 (-)
Keylor Navas – 86 (-2)
Sergio Rico – 77 (-1)
Marquinhos  – 88 (+1)
Presnel Kimpembe – (-)
Thilo Kehrer – 76 (-)
Abdou Diallo – 78 (-)
Sergio Ramos – 87 (-1)
Nuno Mendes – 80 (+2)
Juan Bernat – 79 (-3)
Layvin Kurzawa – 75 (-1)
Achraf Hakimi – 85 (-)
Timothée Pembélé – 71 (+3)
There is a lot of depth in the PSG back line and yet in the league they still conceded 36 goals. If they want to genuinely kick on and reach another Champions League final they will need to bring in a world class centre back to partner with Marquinhos, because there is depth but not much quality.
Sergio Ramos is ageing and his injuries are catching up to him, he can't be relied on. PSG are being linked with plenty of players so they could have a new look centre back partnership for FIFA 23, and whoever it is will only improve the league. 
PSG still have two of the best goalkeepers in the world, which will be reflected in their stats going into FIFA 23. While it is also worth mentioning that Nuno Mendes had a decent first season with the club, not looking out of depth amongst the superstars of PSG. Mendes will most likely be the biggest upgrade in PSG's defensive line. 
Paris Saint-Germain: Midfielders
Leandro Paredes – 81 (-)
Danilo Pereira – 80 (-)
Marco Verratti – 87 (-)
Vitinha – 78 (+11)
Idrissa Gueye – 82 (-)
Georginio Wijnaldum – 82 (-2)
Ander Herrera – 80 (+1)
Rafinha – 78 (-2)
PSG have brought in promising young Portuguese midfielder Vitinha, who had a great season last year at FC Porto and rightly earned his move to PSG. Yet he is still 18 years old, and the PSG midfield is lacking in quality.
Wijnaldum doesn't look the same player since leaving Liverpool and struggled for consistent minutes last year. 
Verratti is still by far PSG's best midfielder and it has been this way for a very long time now. If PSG want to win the biggest trophies, their midfield needs to improve.
With the resources PSG has, a few more signings this summer seems like a safe bet and a truly quality midfielder could be one of them. Expect a few changes to this team before FIFA 23 releases. 
Paris Saint-Germain: Forwards
Neymar Jr – 90 (-1)
Julian Draxler – 79 (-1)
Lionel Messi – 91 (-1)
Pablo Sarabia – 81 (+1)
Kylian Mbappé – 92 (+1)
Mauro Icardi – 80 (-3)
This is the big area of the pitch for PSG and their desire to only sign superstars may be a reason why they struggle, but it does make for a lot of fun on FIFA. Cover star Kylian Mbappe will once again be one of the best, if not the best, gold cards on FIFA 23 and will be incredibly hard to obtain for the majority of the game. 
Neymar Jr and Messi should also still be at the club, and will be incredibly desirable on FIFA 23 as well, despite relatively poor seasons. The rumours linking Neymar with a move have all begun to dry up, so it seems as though this front three will remain intact for at least another season. This front line may be yet to function in the real world, but in FIFA it is a devastating attack that can do it all. 
Read more: Why we think Neymar Jr won't be a 91 in FIFA 23
PSG's frontline still lacks depth however, and since they have lost Di Maria, they will be looking towards the transfer market. It's important bring in cover for ageing wingers Messi and Neymar. 
Final thoughts
Until PSG wins the Champions League, the project is always going to be a bit of a failure. In order to progress, the squad requires more balance across the whole pitch, however on FIFA that doesn't really matter. So in game they are still plenty of fun and are good enough to dispatch anyone. 
Once again, going into FIFA 23, a lot of the PSG squad are going to be unobtainable and incredibly expensive for the first few months. If you are lucky enough to pack Mbappe, you'll be set until nearly the very end of the game.
More FIFA 23 guides: