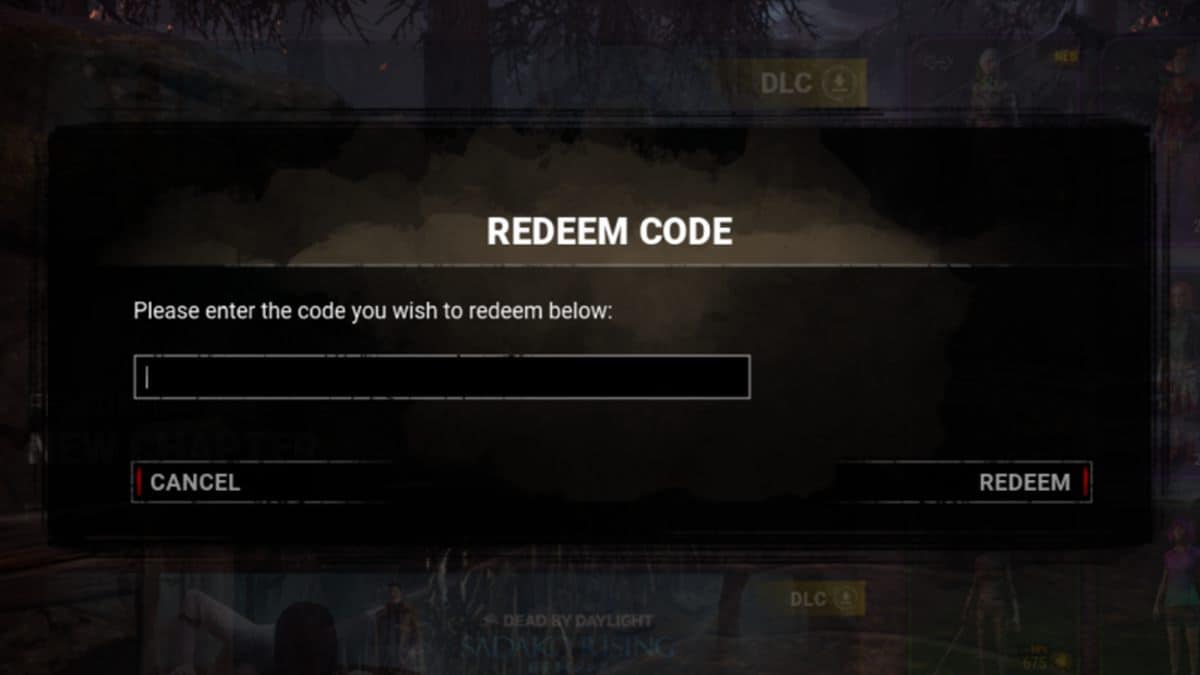 Last Updated:
Occasionally, Behaviour Interactive will reveal redemption codes for use within Dead by Daylight for players to access a boost in Bloodpoints, new cosmetic items and more. The most valuable of these is of course Bloodpoints, which can be redeemed in-game to level up your characters and earn Offerings and Perks. Below, find the current available redemption codes, as well as how to redeem them in-game.
Current Bloodpoint codes
The following codes are currently working in-game and rewarding players with a bunch of additional Bloodpoints. Two new codes were given out during the Dead by Daylight sixth anniversary stream, which took place on May 17, 2022. Make sure to use them quickly, because we're not sure how long they'll last. And, watch out for your Bloodpoint cap of 1,000,000 BP before you redeem.
| | |
| --- | --- |
| Code | Reward |
| 78SNOXXG (New!) | 100,000 Bloodpoints |
| GIGXLM3G (New!) | 100,000 Bloodpoints |
| HELLOTHERE | 25,000 Bloodpoints |
| DBDTHEBOARDGAME | 200,000 Bloodpoints |
| NICE | 69 Bloodpoints |
Current Cosmetic item codes
| | |
| --- | --- |
| Code | Reward |
| PRIDE | Rainbow Flag Charm |
How to redeem codes in Dead by Daylight
To redeem the above codes in Dead by Daylight, head to the in-game Store from the Main Menu or Killer/Survivor menu screen before readying up. From there, hit the "Redeem Code" button in the top right-hand corner of the screen, enter the code as it appears above, and click Redeem! Easy as that!
We'll do our best to update this list of Dead by Daylight codes as and when they are added or removed, but let us know if you've found one we haven't got, or if an above code isn't working for you!