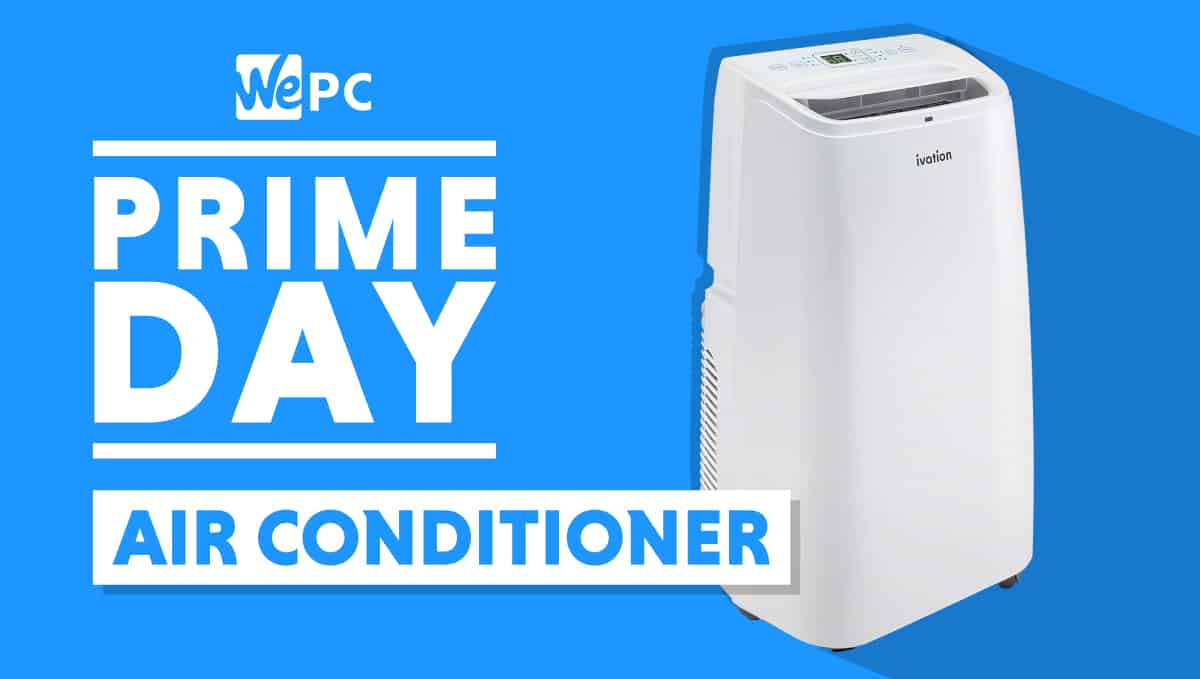 Last Updated:

Summertime has finally arrived and once again we could be set for record high temps around the world. While there is nothing like a cold beverage in the sunshine, heat indoors can be rather uncomfortable, especially if you are working from home this summer. Whether it's time to upgrade or you are looking for your very first portable air conditioner, Amazon's Prime Day sales event is a great time to pick up a bargain.
Amazon Prime Day runs every year and brings massive savings along with it. Air conditioners are not cheap by anyone's standards, so a tasty discount is always welcome. Prime Day 2022 begins on July 12th, running until the 13th, and is the ideal time to snag an expensive bit of tech. 
Best air conditioner Prime Day deals 2022
Beat the heat this summer and grab one of the best air conditioners this Prime Day. While Prime Day may not offer the same variety as Black Friday, there are still amazing deals. Prime day hits in peak summer, so there has never been a better time to get yourself a discounted air conditioner.
*We will be updating this page with any deals that go live for Amazon Prime Day but for now, take a look at these units that already feature discounts.*
Air con Amazon US deals
Save 15% on this Ivation 10,000 BTU portable air conditioner, with 3-in-1 Smart App Control Cooling System, Dehumidifier and Fan with Remote, Exhaust Hose & Window Kit.
Save 20% on this LUKO Portable Air Conditioner, with Child Lock, Remote Control and Window Kits.
Save 10% on this SereneLife SLPAC12.5 Portable Air Conditioner, with Built-in Dehumidifier & Fan Modes, Quiet Operation, and Included Window Mount Kit.
Best Buy US air con deals
Air con Amazon UK deals
Save 24% on this Pro Breeze 4-in-1 Portable Air Conditioner, with Smart Home WiFi Compatability, 24 Hour Timer, and Window Venting Kit.
No products found.
Save 33% on this Igenix IG9922 4-in-1 Portable Air Conditioner, with 4 Hour Timer, Remote Control & Window Venting Kit Included.
Air conditioner vs fan
There are many benefits to portable air con units, some of which may surprise you. For starters, they are more cost-effective, allowing you to cool the room you're in. This means that even if you have a central AC system, you can lower your energy costs when it matters most.
An air fan obviously costs much less and a direct breeze may be all that you need but nothing quite compares to a portable air conditioner.
Both air con units and air fans are extremely portable. Of course, a fan will be much easier to transport and may even fit inside a bag but you will compromise on comfortability when it gets too hot.
A portable air conditioner means you can work and sleep in absolute comfort and they do this by running air through a compressor and fanning it out the back. These types of conditioners are excellent at cooling a room but you still need to ensure you select the correct model for your individual requirements.
Amazon Prime membership – sign up now for Prime Day
In order to take full advantage of the Prime Day sales event, you need to sign up for Amazon Prime. Signing up gives you much more than access to these deals, you get exclusive access to movies, TV shows, and music, a rotating selection of Kindle books, recent magazines, and more. You can also sign up for a free trial if eligible, meaning you get all this for free for a whole month!