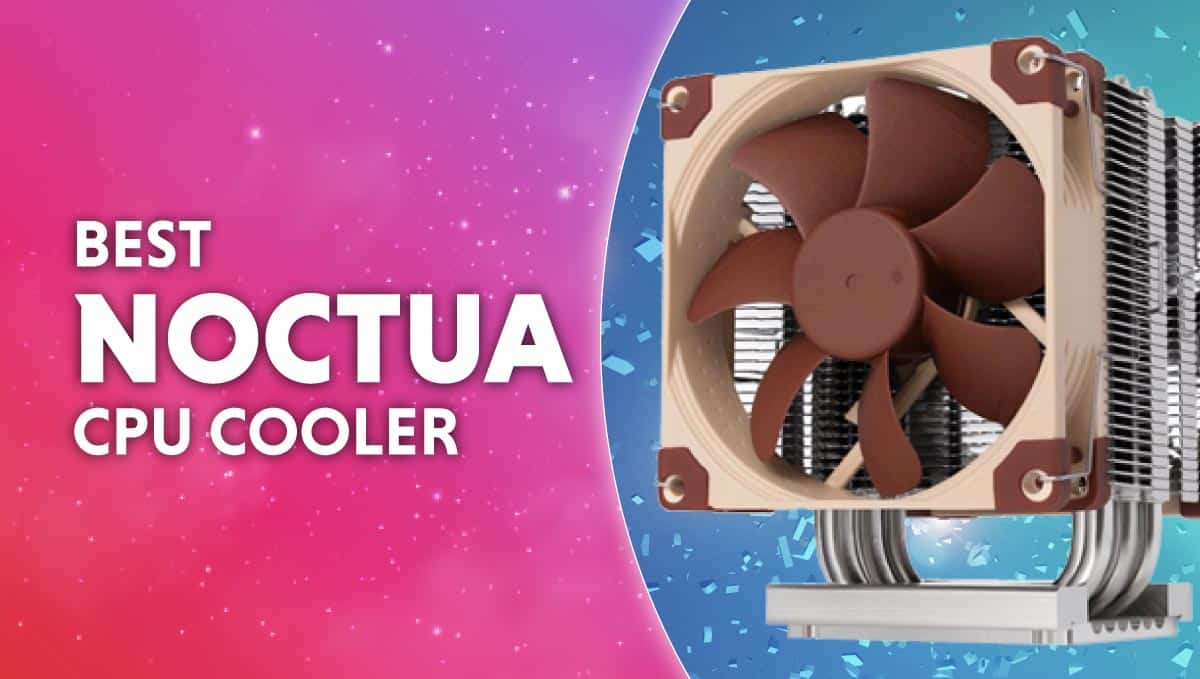 03
Best Extreme low profile
Noctua NH-L12S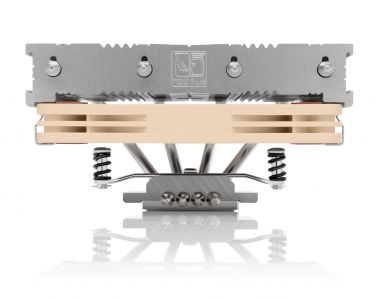 NH-L12S
How we choose
How do we choose our best picks? Well, we don't just pluck them out of thin air. The choosing process is an amalgamation of our product specialist's experience with the product and user reviews online. 
Before jumping into anything we do our research and make sure that these products hold up and they're something we'd happily put into our own PCs. We'd never intentionally make a bad recommendation. 
How we test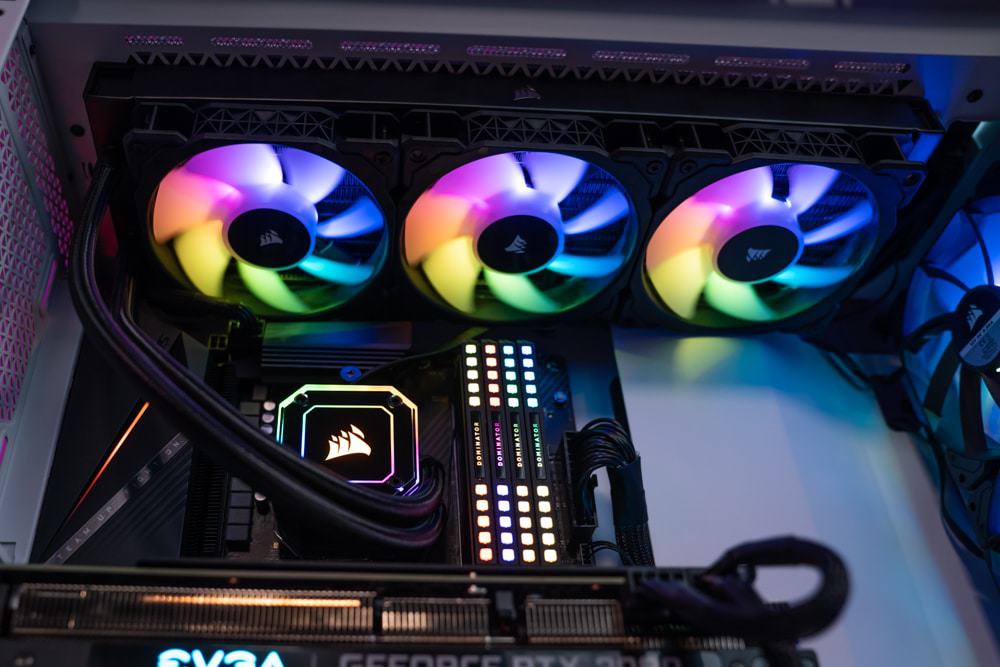 From PC cases to CPU Coolers, we like to get hands-on with all the hardware we recommend. Testing the products is a huge part of our overall selection process and it is a way we ensure that our option is the best for the job.
CPU Coolers must meet our expectations, which largely consist of a lot of acoustic and thermal tests. Of course, style and aesthetics are big factors when considering any PC component. 
With a CPU cooler, we need to assess build quality, thermal performance, acoustic performance, and finally, value.
This process enables us to provide you with an accurate take on how well a cooler performs and, ultimately, if it's worth your valuable time. 
Things to consider 
Before we jump into Noctuas best CPU coolers, we have a few things we should consider before choosing our next CPU cooler. 
TDP
CPU TDP is a massive factor when it comes to selecting your next CPU cooler, as this is the primary reason for having a CPU cooler. But what is TDP exactly? 
TDP stands for thermal design power and is the maximum amount of thermal energy a component can output under manufacturer-defined operating conditions. The more powerful or less efficient a CPU is, the higher its TDP will be. 
TDP isn't a problem as long as you have a CPU cooler that can handle it. A 105W TDP is easily handled by an excellent air cooler.
It's always best to leave some headroom, however, when it comes to cooling especially with overclocking in mind. Overclocking drastically increases CPU TDP with even the slightest of tweaks. 
Spacial limitations
The CPU cooler, as with anything, is a physical object that takes up space in our vast universe. SO, when planning out your next CPU cooler, it's important you consider the profile of your system and the amount of space you have inside your PC case. 
Noctua has you covered, with a wide range of different-sized coolers to suit any spacial limitation or form factor. You could opt for the beefy NH-D15 if you have room or the slimmer NH U14s if space or RAM clearance happens to be an issue. 
Socket
The CPU socket is where the CPU sits on the motherboard, but it's also where the CPU cooler mounts. As sockets are a specific shape and size, coolers need to have a compatible mounting configuration to fit the socket they are attaching to. Not only that, but coolers have to have a screw pattern that corresponds to the motherboard. 
A CPU socket is like a shape, you must have a CPU cooler that matches that shape. Luckily, all Noctua coolers fit pretty much all mainstream CPU sockets or come with a backplate that enables compatibility. Noctua coolers even come equipped for Ryzen Threaripper processors, but they're separate coolers and clearly state their intended socket in the name (NH-U14S TR4-SP3). 
Best Noctua CPU cooler: In-depth review
Without further adieu, let's jump into our picks for the best Noctua CPU coolers. 
Noctua NH-D15
Noctua NH-D15
(H)165 x (W)150 x (D)150 mm
The Noctua NH-D15 stands tough against its competition, this air cooler can even give some liquid coolers a run for their money. The design is certainly very Noctua if that's your thing, but it's the cooling potential that matters most when opting for a CPU cooler. 
The size can be an issue if you're wanting to build in a smaller form factor, with extra clearance needed for the two giant heatsinks and accompanying 140mm fans. Noctua does offer an 'S' variant, which is significantly downscaled for those that lack the space for the larger model.
Overall, if you can fit this into your PC, it's one of the best air-based coolers on the market to date. The max noise sits near 24.6dB and with a max RPM of 1500, offering high performance with low noise levels. 
Pros



Solid thermal performance




Excellent acoustic performance




User-friendly mounting system




Outstanding build quality




Comes with (2) 140mm fans
Cons



Relatively expensive




Hefty size
Noctua NH-U14S
NH-U14S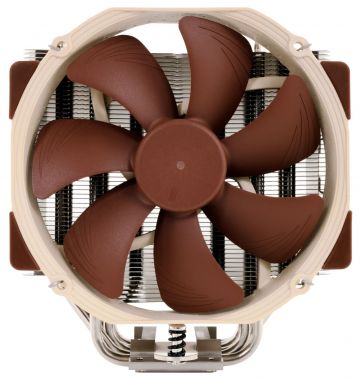 LGA1700 (since 2021), LGA1200, LGA115x (LGA1150, LGA1151, LGA1155, LGA1156), LGA2011, LGA2066 and AMD (AM4, AM5 (since 2019)
The design of the NH-U14S is very similar to the D15, except for one glaring detail. The U14S only features one of the heatsinks that the D15 does and for this reason, it's a much lower profile but is pretty much half as efficient at cooling. 
The Low profile cooler is compatible with pretty much every RAM stick out there in the wild, as the fan can be located on the opposite side of the heatsink. Despite the fact that this cooler sports a full 140m fan, the cooler is only 165cm tall and 150CM wide in its entirety. 
 Despite the huge 140mm fan, it's fitted with anti-vibrational pads that dampen the vibrations caused by the spinning fan for a near-silent operation.  
Pros



Near silent




Efficient




Easy to install




Strong mounting mechanism
Noctua NH-L12S
NH-L12S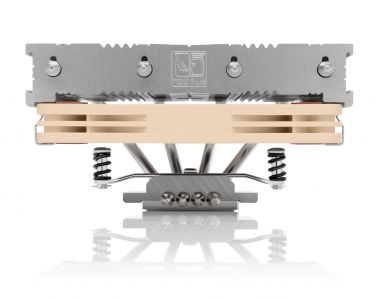 LGA1700 (since 2021), LGA1200, LGA115x (LGA1150, LGA1151, LGA1155, LGA1156), LGA2011 (LGA2011-0 & LGA2011-3), LGA2066 and AMD AM4 and AM5
Now for something a little different. The NH-L12S is a flat 120mm CPU cooler with a total height of 70mm. This kind of CPU cooler can be used in PCs with little to no height clearance, or maybe you're working on a custom project that needs a beefy yet low-profile cooling solution. 
If you do need the extra clearance, however, you can switch the cooler to "high clearance mode" where the fan can be installed on the top of the heatsink, giving you that extra RAM clearance below should you need it. 
Noctua's SecuFirm2 mounting system has become synonymous with quality and ease of use. The mounting system is made from metal and has the full range of compatibility you'd expect from a CPU cooler. This cooler is compatible with AM5 all the way to LGA 1150. 
Pros



Efficient




Near Silent




Extremely Low profile




Easy to install
Cons



Less cooling capacity than vertical coolers.
Final word 
Whether you need a tall, efficient cooler, or you need a smaller low-profile cooler to fit into a special project, Noctua has you covered. 
These three amazing CPU coolers are all stellar choices when it comes to keeping your CPU cool. All of them perform incredibly well in our thermal testing and never made any unnecessary noise. There are generally lots of complaints when it comes to loud CPU coolers, but you won't have a single complaint about the noise using any of these three.
Whatever CPU cooler you choose, you're in good hands with Noctua. We hope you found this Best Noctua CPU cooler wrticle helpful.