03
Best value 360Hz gaming monitor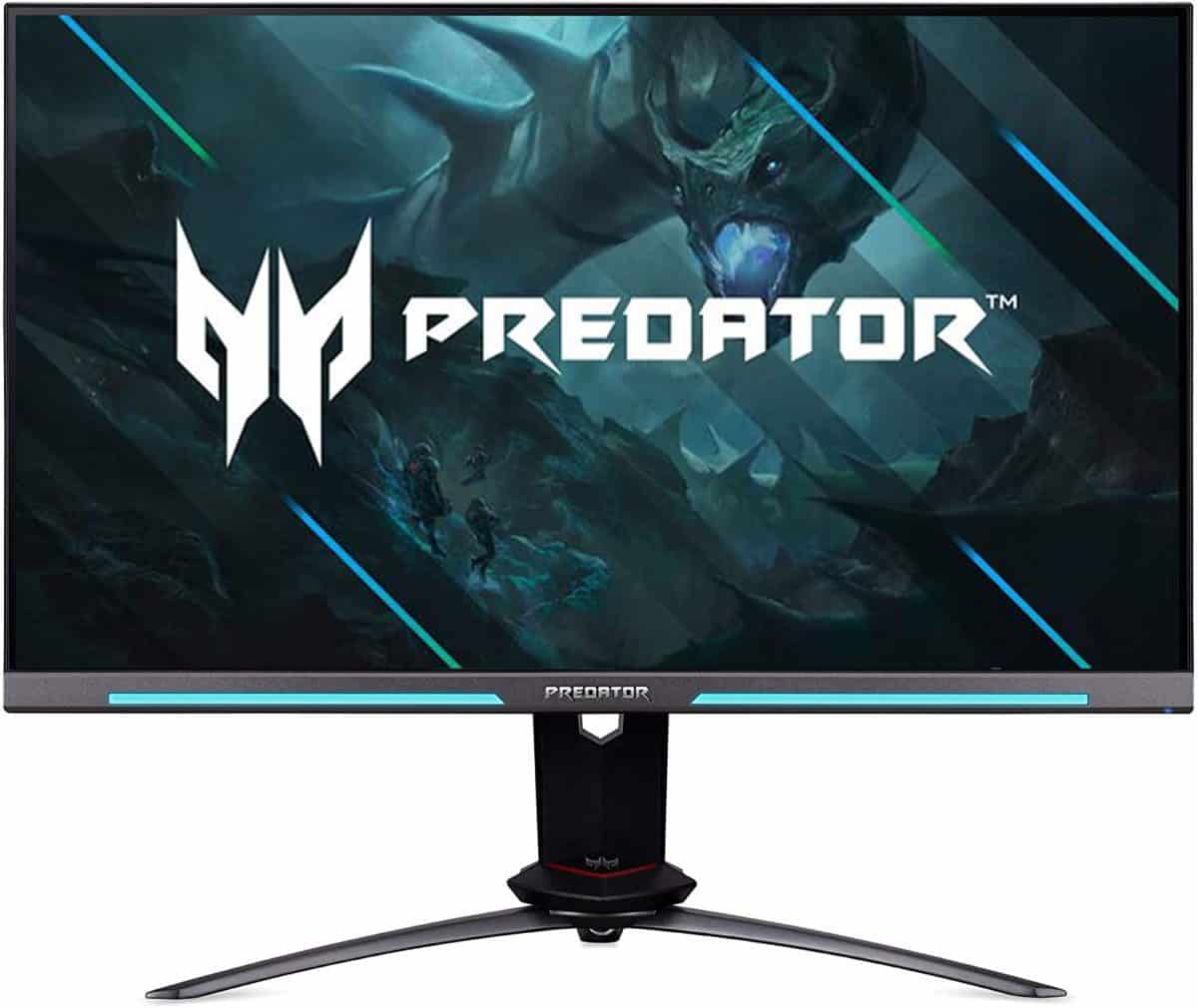 Acer Predator X25
---
How we test & choose
Whether it's a best-of guide or a single product review, we ensure every monitor we recommend has been through a strict testing process. We don't just search Amazon for the top sellers, we hand-pick the market's best monitors, and each one is tested with the same meticulous care and attention as the last. This ensures that we can present you with the best products the market has to offer and gives our readers confidence that they can trust any gaming monitor we do recommend as having been through the same impartial review process.
As part of the monitor review process, we like to test each for color accuracy, responsiveness, panel uniformity, build quality, and overall gaming performance. We use a number of specifically designed tools to capture the data for each monitor, ensuring only the highest levels of accuracy are recorded during testing. This process allows us to hand-select the best gaming monitors from both a performance and value standpoint, whilst also enabling us to compare the latest models with last season's best sellers.
Click here if you want to see our in-depth explanation of how we test each and every monitor.
360Hz gaming monitor buying tips
It doesn't matter whether you're buying a new HDMI 2.1 monitor or a high-performance 4K 144Hz monitor for a PS5, understanding the key factors of any monitor ensures that you end up with the right display for your specific needs.
For that reason, we'll be going over some handy buying tips below that'll make purchasing your next 360Hz monitor that little bit easier.
What budget should I set for a 360Hz gaming monitor?
One of the first things to consider when purchasing any new piece of hardware is, of course, the price. If you are looking primarily at 360Hz monitors, it may come as no surprise that these monitors are not going to come cheap. As they are relatively new, these monitors are top of the range with specifications that surpass pretty much everything we've seen previously.
For high-end monitors, you will typically be looking upwards of $500 at least. However, because these monitors offer the market's highest refresh rates (along with a host of additional high-end features), 360Hz monitors are easily some of the most expensive you can purchase.
That said, with 1440p 300Hz monitors coming in 2022, we will likely see a drop in market price – especially for the 1080p 360Hz monitors out there.
Refresh rate
The refresh rate is the real selling point of the 360Hz monitors. If you're not too sure about what refresh rate means for your gaming, here's a quick recap.
Refresh rate is the rate at which your monitor is capable of refreshing the image on the screen. This means that the higher the rate, the smoother the visual experience will be. Higher refresh rates will help to produce smoother motion which makes it much easier to keep track of the action occurring on-screen. If you are a fan of fast-paced games such as FPS, then a high refresh rate monitor is a must if you want to retain a competitive edge.
With a 360Hz refresh rate, you'll run into no issues regarding the smoothness of the image. However, to take full advantage of the high refresh rate capabilities of a monitor, you'll need a gaming PC that can run games at high frame rates.
Response time
Often confused with the refresh rate, response time refers to something a bit different. The response time is the rate it takes your monitor to shift pixels from one color to another. Response times are measured in milliseconds so you will want to look for monitors with low response times for the best visual experience.
You'll find that different types of monitors can offer different response times. For example, LCD screens will typically have a response time of under 10 milliseconds. Mid to high-end monitors can offer response rates as low as 1ms (some even boasting 0.5ms). Ideally, gamers should aim for a monitor under 5ms to ensure they don't have to deal with stuttering or ghosting while gaming.
Size
The size of the monitor is another thing to consider while shopping around as this can affect your gaming experience as well. First of all, you'll need to consider the space you have to work with, which could rule out some of the bigger screens. However, even if you can't practically get a huge monitor, there's a good chance you don't need one.
Most monitors will start around 22" but some can go up to 49" and even beyond. Big monitors and ultra-wide ones are great if you want to support higher resolutions which can make your games look amazing. However, you'll need to factor in the cost and space needed.
Looking at your current gaming setup is also important. It's important to check how closely you'll be sitting to the monitor and bear that in mind while making your decision. It could be that buying a huge monitor isn't worth it if you'll be sitting close to it. This can affect your eye health and even your competitive edge if you can't see the whole screen at once.
Related monitor guides
If you haven't found the monitor that suits your needs, why not check out some of the other great gaming monitor guides we have:
---
Best 360Hz gaming monitor in 2022: In-depth review

ASUS ROG Swift PG259QN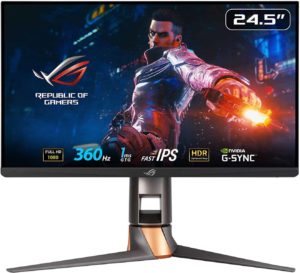 Pros



Extremely good refresh rate




Excellent responsiveness




Fantastic Build Quality




1-360Hz Variable Refresh Rate Range




Good Brightness
With most monitors capping off at either a 120Hz to 240Hz refresh rate, we're pretty excited to see just what can be achieved with a 360Hz display. Advertised to be 'the world's fastest esports gaming monitor', it's going to be interesting to see just how this monitor compares with some of the other options available in today's market.
Featuring the distinctive ROG styling that everybody knows and loves, the ASUS ROG Swift features some pretty thin bezels along with what looks to be a brushed metal look which is said to reduce on-screen reflections. The stand looks to be a fairly solid design and even features a handy slot for cable management. The PG259QNR version of this monitor is set to come with a desk clamp included which is great news for those chasing the minimalistic look.
You'll also find a custom heatsink in this monitor which offers more surface area to aid with cooling and heat dissipation. It's something we don't think about often, but the temperature of a monitor can quickly rise during longer gaming sessions and this can be detrimental to its longevity.
The PG259QNR ROG Swift will also come with the Integrated Nvidia Reflex Latency Analyzer. Since Nvidia has claimed that gamers can expect a 4% improvement in 'flick shots' when moving from a 240Hz to a 360Hz monitor, you'll be able to measure these small improvements with this tool.
This is great for those who not only love stats but want to make sure that they are seeing an improvement that warrants the large price tag a 360Hz monitor will no doubt come with. This Reflex Latency Analyzer is a great tool to make sure your monitor is working as intended and will allow you to monitor end-to-end latency via an on-screen display.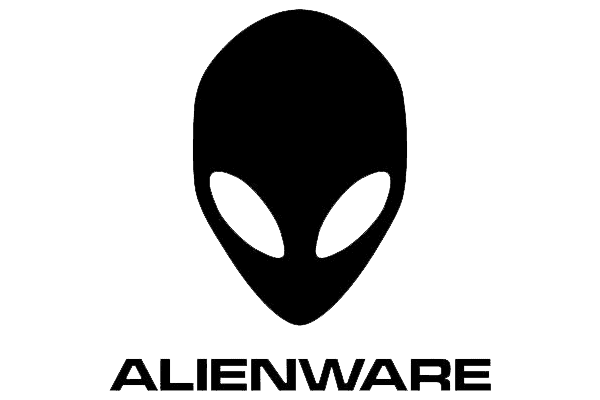 Alienware AW2521H
Pros



Stylish futuristic design




Rapid refresh rate




Limited ghosting




1ms GTG response time
This Dell Alienware monitor is aimed towards those who are after the most responsive display for their system. Alongside a slew of high-end specifications, the AW2521H also features a jam-packed OSD for optimizing this display to your exact requirements.
The Alienware 25 AW2521H gaming monitor features a massive 360 Hz refresh rate that will aim to give gamers an edge during competitive gameplay. This will be a 24.5-inch monitor which is a perfect size for most desks.
We have to say, this monitor definitely looks the part and features some heavy Alienware branding throughout. There's a futuristic-looking stand, a '25' stamped on the back along with the Alienware logo. The monitor is finished off in a gunmetal grey color but will also be available in a 'Dark Side of the Moon' color as well.
As you'd expect for a monitor with a refresh rate this high, the resolution will be a full HD 1920 x 1080 but will have a pretty staggering 1 ms GtG response time. Alienware makes the promise of 'virtually no screen tearing or blurring, with consistent colors from every angle', which is perfect news for gamers.
Acer Predator X25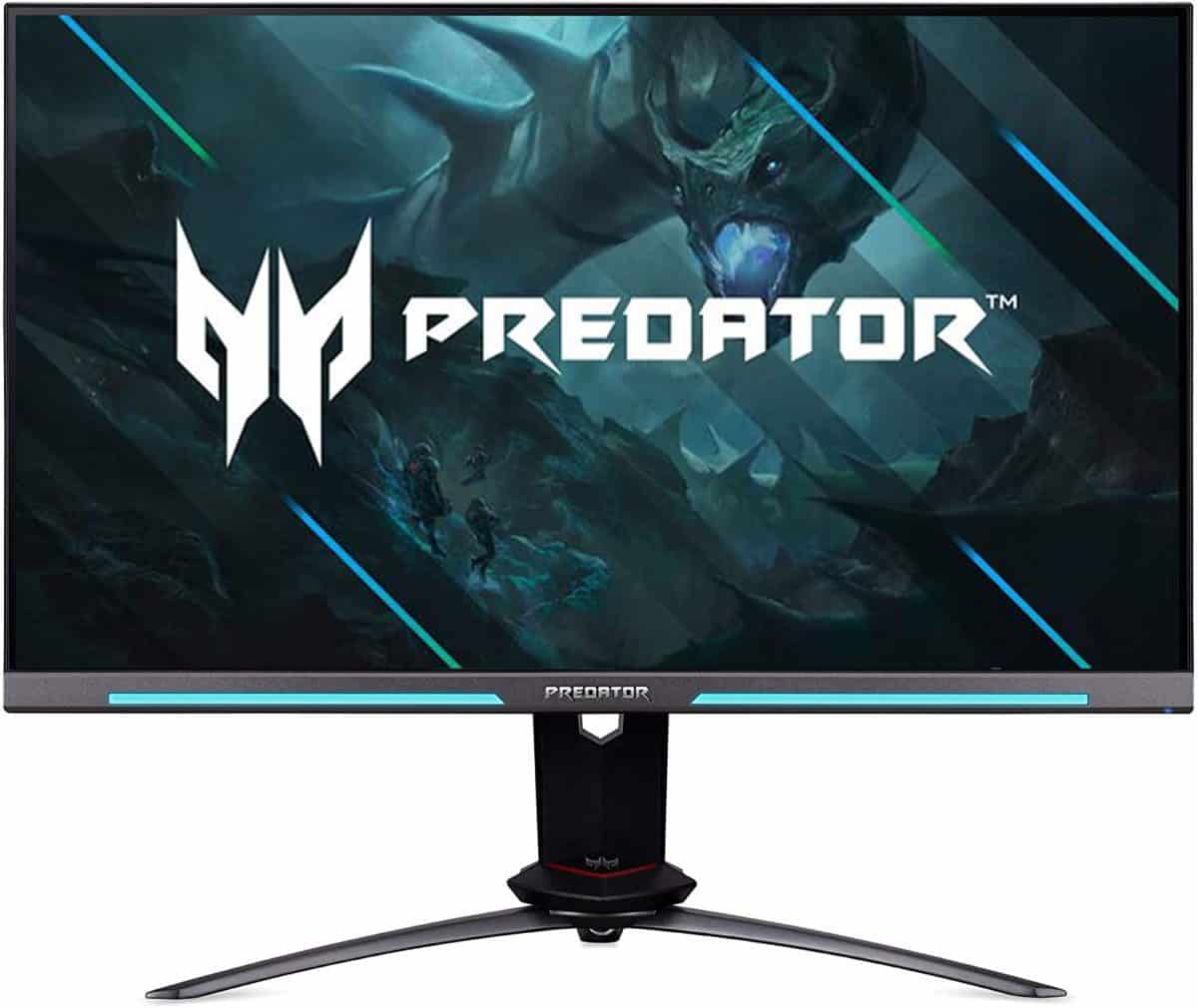 Pros



Rapid 360Hz refresh rate




Simple, gamey aesthetic




IPS panel




Versatile stand
Cons



Not the best color recreation




Small 25″ screen
With the excitement surrounding 360Hz monitors, Acer has also thrown its hat into the ring with the Predator X25. This 360 Hz monitor will feature a 1920 x 1080 display and be 24.5 inches in size. This is pretty much the same as most other 360Hz monitors at the moment, however, NVIDIA has just revealed a slew of 1440p 27 monitors that will flirt around the 300-360Hz refresh rate mark.
This is a sleek black monitor that doesn't boast an extravagant design. The bezels are ultra-thin and make the screen feel endless in size and there's even some RGB lighting on the rear of the monitor.
With the Acer Predator X25 using an IPS panel, this will lead to some good viewing angles as well as a pretty strong color output. Acer claims that this monitor will have 99% coverage of the sRGB color space which is great news for those looking realistic colors right out of the box.
As with some of the other monitors we've looked at today, the Acer option will also come with Nvidia Reflex built-in. This will allow you to monitor and measure how your display is performing, all in real-time. This will give gamers the confidence and peace of mind to know their monitor is performing exactly as advertised.
This monitor also has a couple of health-related features including Acer's AdaptiveLight technology that will automatically adjust screen brightness and users can even set up a friendly reminder to take breaks from gaming.
AOC AGON AG254FG
Pros



Fast refresh rate




Rapid 1ms response time




Full G-sync support
Cons



Basic design




Lacks some high-end features
Next, we have the most recently announced monitor on our list, the AOC AGON AG254FG. Out of all the monitors we've looked at, this isn't the most exciting one at first glance, but it still boasts a massive 360 Hz refresh rate. The design is a fairly neutral matte black without any flourishes or colors to speak of. However, there is some fairly desirable RGB functionality included that allows you to personalize your gaming rig nicely.
As well as making your games look the smoothest you've ever seen them, this monitor will also features some cool flappy panels (for additional focus and blocking sunlight).  Of course, if you've got the money to splash out on a 360 Hz monitor, you're no doubt going to want to pair it with a brand new Nvidia Ampere GPU.
Just like the other monitors on this list, the AOC AGON monitor comes with Nvidia's Reflex Latency  Analyzer which can help you measure how your PC performs during fast-paced competitive gameplay. The 1 ms response time is also going to be a key feature that will keep your gameplay looking great, with no ghosting.
Acer Nitro XV252Q Fbmiiprx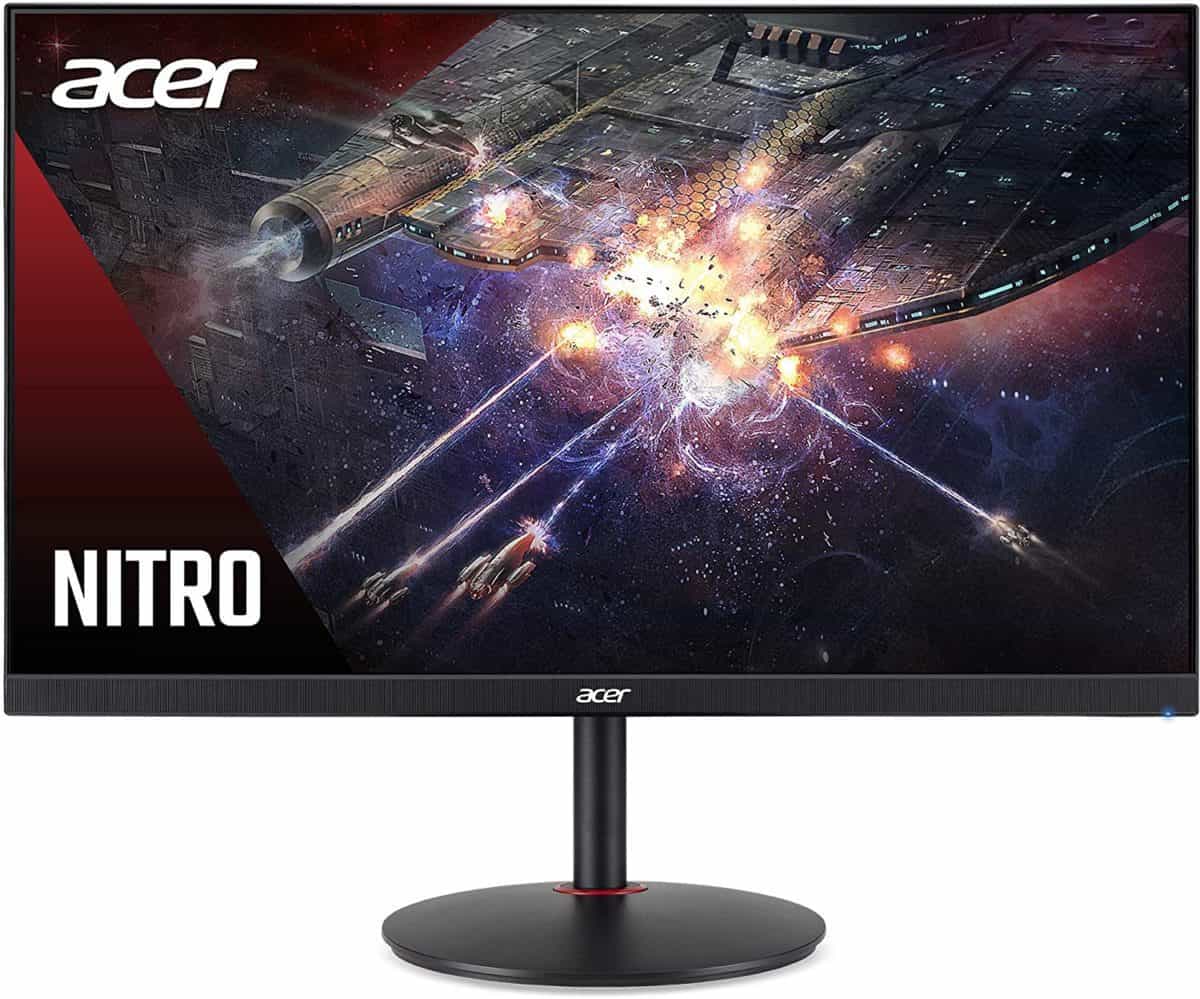 Pros



Impressive 390Hz refresh rate




Low response time




Limited ghosting




Fully ergonomic
When it comes to high-end esports gaming titles, you really can't argue with the performance Acer's XV252Q brings to the table. It is the highest refresh rate monitor in this guide, offering an OSD overclock to 390Hz. That's right, that's 30 Hertz a second faster than anything in this guide.
Granted, it isn't just a refresh rate that makes a monitor – but if it were, this would be at the top of the list.
Aesthetically speaking, this monitor does offer a sleek design – albeit with a weirdish circular stand that has divided the office. Slim bezels, full stand ergonomics, and subtle stylings, however, make this monitor a hit for most that see it.
Looks aside, the reason why this monitor is in our guide is thanks to the performance it provides. At its heart lies a very efficient 1080p IPS panel that delivers a 390Hz refresh rate. Alongside that, users can expect a crisp, smear-free experience due to the lightning-quick 0.5ms response time it offers. Like everything else in this guide, the XV252Q features a smaller 24.5″ screen size – perfect for focus and immersion when playing your favourite esports title.
HDR performance is fairly poor on this monitor and colors are average right out of the box. However, thanks to the IPS panel at its heart, you can expect good viewing angles and sharp color reproduction (when using the sRGB color emulation profile).
---
360Hz monitor: FAQs
Can a human see 360Hz?
That's a tough one. It all depends on the context of the situation. If you're going from a 60Hz monitor to a 360Hz monitor, I can see with absolute certainty that you will be able to see the difference. However, when you compare 240Hz to 360Hz, the difference is much more subtle.
If you have a particularly sensitive eye then you may be able to see the difference. However, for most of us, it'll just be a slight smoothness improvement and not much else.
Having said that, whether or not you can see the difference with your eye, there is still a performance difference between the two – revolving around the fact that a 360hz monitor feeds your information faster.
Are 360Hz monitors worth it?
That all depends on you as an individual. If you're someone who plays competitive titles and wants to take their gameplay to the next level, a 360Hz monitor will take you there. That being said, if you're more of a casual player, chances are you won't reap the rewards that 360Hz monitors provide.
Will 360Hz make you better at games?
In short, probably not. Many competitive games rely more heavily on reflexes, aim, and game sense – meaning a 360Hz monitor won't really make you perform any better. Having said that, a 360Hz monitor does feed you information more frequently than slower monitors, meaning there is some theory to suggest it might.
At this stage, however, we're talking about milliseconds of performance difference – meaning unless you're in the top 1% of players, you probably won't see the difference.
Can HDMI do 360Hz?
As a native format, no. However, DisplayPort 1.4 can and 360Hz monitors are normally tailored towards PC gamers anyway.
That said, HDMI does offer DSC (VESA Display Stream Compression) which could see new iterations of HDMI reach the heights of 360Hz.
What FPS do I need for a 360Hz monitor?
To get the absolute best results from a 360Hz monitor you will need to produce 360 frames per second in the game you're playing. However, many modern 360Hz monitors come with full G-Sync support – which often means smooth gameplay can be delivered at much lower framerates.
Is 360Hz restricted to 1080p resolution?
Until recently, the answer to this question was yes. However, CES 2022 played host to some big announcements from NVIDIA which saw a slew of high-end 1440p 360Hz monitors unveiled. There aren't any 4K 360Hz monitors available just yet, however, due to the performance limitations of modern GPUs, there wouldn't be much point anyway.
---
Final Word
We hope you've found this list of the best 360 Hz monitors helpful. 360 Hz monitors look to be a great choice for anyone who is serious about getting the best possible gaming performance out of their build.
We'll be sure to keep updating this list as and when we see new monitors announced. With the recent revelation of just how powerful the new Nvidia graphics cards are going to be, we'd expect to see more 360 Hz monitors crop up soon.
Which monitor has caught your eye the most? Are there any other gaming monitors you think could be a contender for the best, 360 Hz, or otherwise?