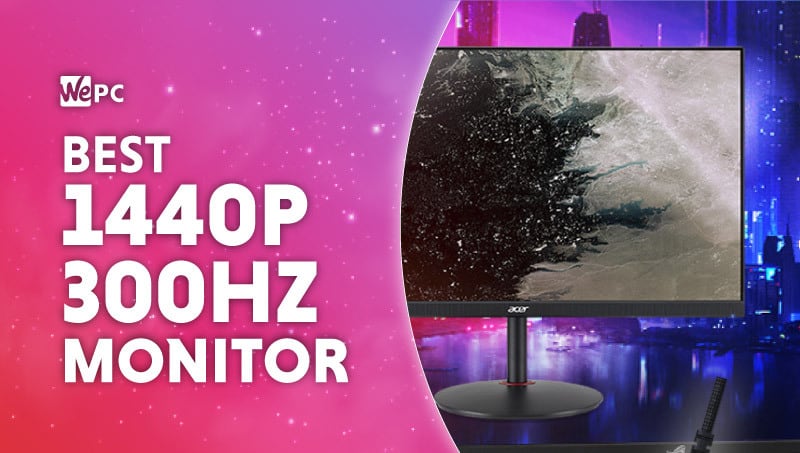 Like any purchase, buying a new 1440p 300Hz monitor comes with a host of considerations and expectations. With this combination of specifications being new to the display space, it also comes with new considerations too.
For that reason, we'll be outlining all the major factors and features that are worth knowing when buying a 1440p 300Hz gaming monitor.
Price
Price is a huge factor when it comes to, well, any hardware purchase – and one of the most important factors you must consider when looking to purchase a 1440p 300Hz gaming monitor.
While we've seen 1440p and 300Hz panels before, we've never seen 1440p 300Hz in the same display – meaning we'll likely experience high price points when these monitors finally come to market.
We expect prices for these powerful new monitors to hover around the $1,000 mark – mainly thanks to some of the other specifications that go into these screens.
That'll make the new high-performance gaming monitors some of the most expensive on offer – putting them bang in line with the new HDMI 2.1 and 4K 144Hz monitors.
High refresh rates
For competitive gaming, high refresh rates can be the difference between winning and losing. Games like CS:GO, COD, and Fortnite require high refresh rates to ensure gameplay is as smooth as possible.
Additionally, high refresh rate monitors can feed you information earlier than displays without such speed – meaning you're less likely to hit a shot.
For those unaware, 300Hz is at the higher end of the refresh rate ladder, only bested by 360Hz monitors. That means the new 1440p 300Hz monitors will be some of the best monitors for FPS games.
HDR performance
When it comes to high-speed gaming monitors, we don't normally spend that much time considering the HDR performance. However, the new 1440p 300Hz displays that are due out this year look likely to incorporate the latest mini-LED backlight technology.
Mini-LED backlight technology is the latest LED-enhancing feature on the market, offering up smaller diodes and more local dimming zones that equate to much better HDR performance. Unlike a generic LED monitor, mini-LED technology offers up excellent full-array local dimming. This feature increased the number of zones that can be independently dimmed (reduced brightness) to produce more accurate HDR performance.
Furthermore, with a wider color gamut and better peak brightness, mini-LED monitors really do provide a much more realistic HDR experience.
See our complete HDR10 vs Dolby Vision guide here.
FALD
What is FALD?
FALD stands for full-array local dimming and refers to the number of zones where the backlight can dynamically change brightness. If a monitor has a limited number of dimming zones, you'll often see annoying screen artifacts like haloing around bright objects. With that in mind, it's easy to understand why a normal LED with a lack of FALD performs poorly in HDR scenes.
Many modern Mini-LED monitors will feature a minimum of 1,152 local dimming zones, enabling the display to support much higher levels of HDR performance when compared to the 16 dimming zones (average) of LED.
Fortunately, all the new 1440p 300Hz monitors that were announced at CES 2022 all featured this HDR-boosting specification.