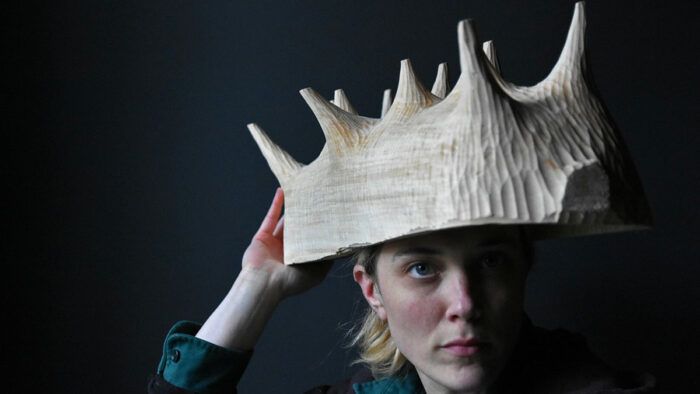 I honestly can't say that I remember how I came to know about Fine Woodworking magazine, or even when I did. But once it was on my radar, I instantly recognized that it had the depth of information I was after, and it was delivered in a way that I hadn't seen elsewhere. For a short while I thought my dabbling in making meant I was destined to become a furniture maker. One of the first things I ever built in earnest from plans was a router table from Matt Kenney's "Build a Router Table," which never actually got fitted with a router. Halfway through the project I needed a mobile base for my planer and it has served me well in that capacity ever since.
I still mostly use detailed plans from FWW for shop-related or home projects but find nuggets that help and inspire me in my own work. I'm especially drawn to texture and design, so Jonathan Binzen's piece, "Perfectly Irregular," about Michael Cullen's work, was an immediate draw for me, and probably one of the first instances where I recognized the value of layering milk paint for different effects, a technique I use often. That small yellow box with a loosely repeated pattern spoke so loudly to me and showed me how impactful a relaxed grip on repetition could have on the viewer and handler.
I've been especially grateful to makers who have brought softer skills to their project plans, videos, and articles. Peter Galbert's "The Simple Art of Spoon Carving" was of course interesting to me for obvious reasons, but the thing I found most delightful was one simple sentence, in reference to using a bandsaw to rough out spoon blanks: "I don't think you should be ashamed of any tool that gets the job done." It was a great reminder that reverence for traditional methods and knowledge can live alongside the accessibility, ease, and expansiveness of modern machinery. I've always loved the lack of pretense and broad, open approach that Pete has brought to the craft.
Nancy Hiller wrote a series of blogs tackling the back end of woodworking – "Business insurance is non-negotiable," "Marketing for woodworkers," "The work/life balance of a pro," "Facing failure," "Waste not want not: Practical uses for shop waste," and "Don't knock the last person's work." I LOVE that she dove into these topics. They're so important and yet so much of woodworking instruction is relegated to cutting and sawing how-to and leaves everything else a deep abyss. These skills are so valuable and creating conversation and sharing our experiences is such an important part of how woodworking as a whole can flourish.
Danielle Rose Byrd
​