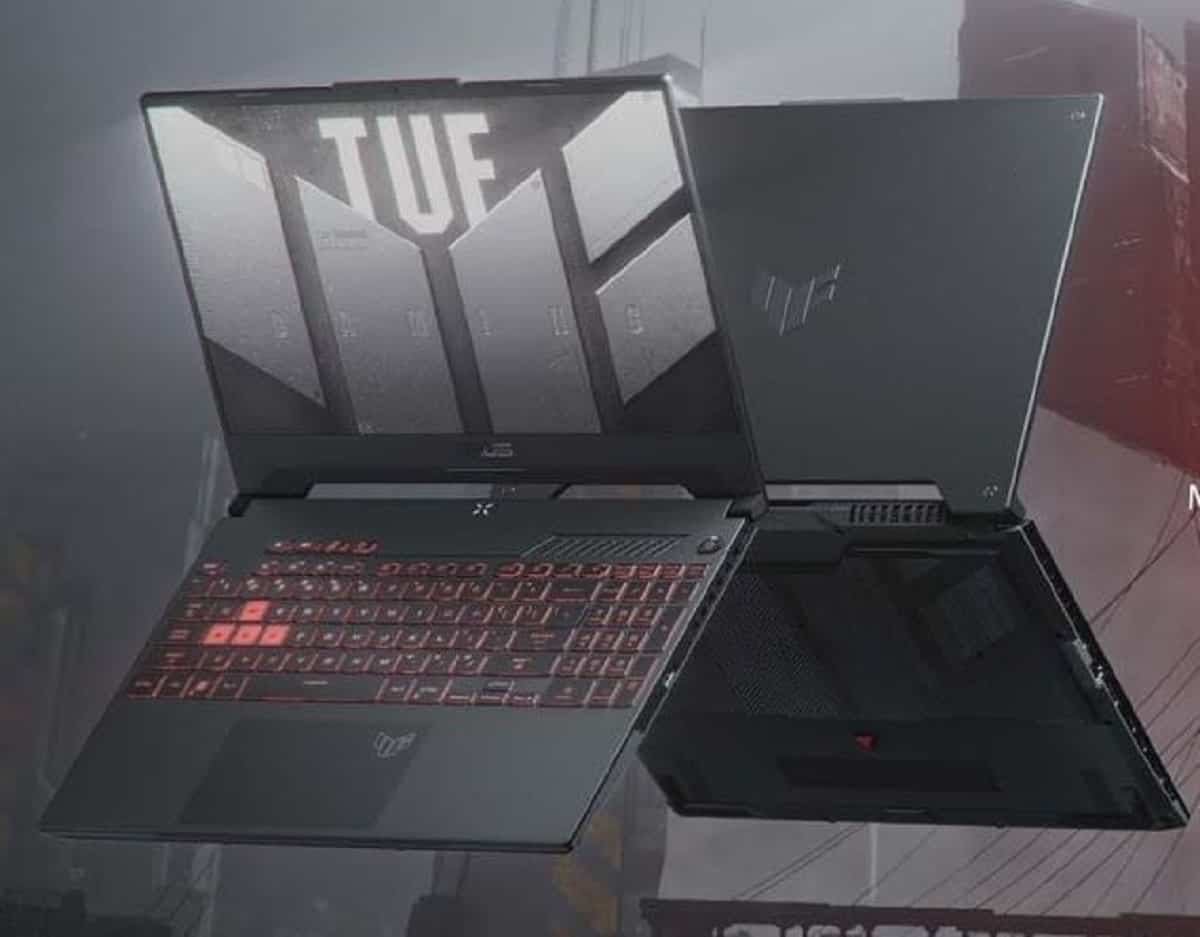 Last Updated:

The ASUS TUF A15 release date has come to pass for the new 2022 revamp of this classic budget-friendly gaming laptop, meaning you can pick one up right now, assuming you can find a retailer stocking the specific loadout you're after (stocks have been lower than we'd hoped). The ASUS TUF A15 is distinguished from the ASUS TUF F15 by virtue of having an AMD CPU, instead of an Intel one. Unlike previous iterations which solely targetted the low-mid range of affordable gaming laptops, the new ASUS TUF A15 has versions that include the high-end RTX 3070 Ti laptop graphics card. ASUS has chosen to offer a laptop that allows you to get your hands on this amount of power, whilst stripping back on the non-essential elements to make it more affordable, also offering the cheaper RTX 3050, RTX 3050 Ti, and RTX 3060 laptop versions as well of course. Read below for all you need to know about the ASUS TUF A15 price and specifications.
Gaming laptop deals are live! Get huge savings on gaming laptops on Best Buy or HP in 2022, on the likes of the Lenovo Legion Slim 7, HP Omen 16, and Acer Nitro 5 gaming laptops.
ASUS TUF A15 release date
The ASUS TUF A15 release date was back in March 2022, though it took a short while before models began appearing on the shelves of online retailers, and even now it's hard to find many of the different spec options for sale. We expect to see increased availability of the laptop throughout summer 2022.
ASUS TUF A15 price
There are a great number of different variants of the ASUS TUF A15, each with their own pricing. We've listed a couple of variants that we've seen on sale below for examples. As more become available to buy we will expand this list:
The ASUS TUF A15 price for the RTX 3050 Ti model with 144HZ FHD screen, 512GB SSD & 8GB RAM is around $1,049.99
The ASUS TUF A15 price for the RTX 3060 model with 144HZ FHD screen, 512GB SSD & 16GB RAM is around $1,300
ASUS TUF A15 specifications
The new ASUS TUF 2022 series comes with a redesigned chassis that looks substantially nicer compared to the older versions. More importantly for gaming, it comes with a MUX Switch, giving a nice extra performance boost, and better thermals which means increased power limits for both the CPU and GPU. The RTX 3060 version in particular has a very impressive 140W TGP, and performs as well in FPS terms in games as the best laptops out there equipped with the same GPU.
There are various display options as you can see below: two 1080p/FHD screens with either 144Hz refresh rate or 300Hz refresh rate (the latter having a better color replication and brightness but being more expensive), and also a 165Hz 1440p/QHD option. The lowest spec 1080p 144Hz laptop does not have the best response time (around 16ms grey-to-grey), color replication, and it's unfortunately quite dim (with a peak screen brightness of around 280 nits), however, this is pretty standard for cheap gaming laptops in this price range, and the higher specced displays perform better in these areas.
All versions of the ASUS TUF A15 2022 version come with the AMD Ryzen 7 6800H CPU, which is a great performer, even if it doesn't measure up to the power of the Intel 12th gen laptop CPUs which have recently come out. If you're looking for maximum in-game performance when plugged in, then you may want to consider the Intel-powered ASUS TUF F15 instead, however this comes at the expense of inferior battery life and underperformance when the laptop is unplugged.
CPU: AMD Ryzen 7 6800H
Graphics: NVIDIA GeForce RTX 3050 (95W) / RTX 3050 Ti (95W) / 3060 6GB (140W) / RTX 3070 (140W) / RTX 3070 Ti (140W)
RAM: 8GB/16GB DDR5 4800MHz (supports up to 32GB if upgraded)
Storage: 512GB / 1TB PCIe 3.0 NVMe M.2 SSD
Display: 15.6″ IPS 144Hz 1080p 62.5% sRGB / 300Hz 1080p 100% sRGB / 165Hz 1440p 100% DCI-P3
Ports: 1x 3.5mm Combo Audio Jack, 1x HDMI 2.0b, 2x USB 3.2 Gen 1 Type-A, 1x USB 3.2 Gen 1 Type-C support DisplayPort / G-Sync, 1x USB 3.2 Gen 1 Type-C, 1x RJ45 LAN port,
Weight: 2.20kg / 4.85lbs
Dimensions: 35.4 x 25.1 x 2.24 ~ 2.49 cm (13.94″ x 9.88″ x 0.88″ ~ 0.98″)
Final word
We hope that this ASUS TUF A15 release date, price, and specs guide has sufficiently informed you about this fine budget gaming laptop. Make sure you check out our various gaming laptop guides to help you find the right device for you, including our best gaming laptop under $1,000 and best gaming laptop under $800 pages.